Ensure the safety of quad bike drivers working on your farm
Minimise your incident count and maximise the safety on your premises by having this feature keep an eye out for you.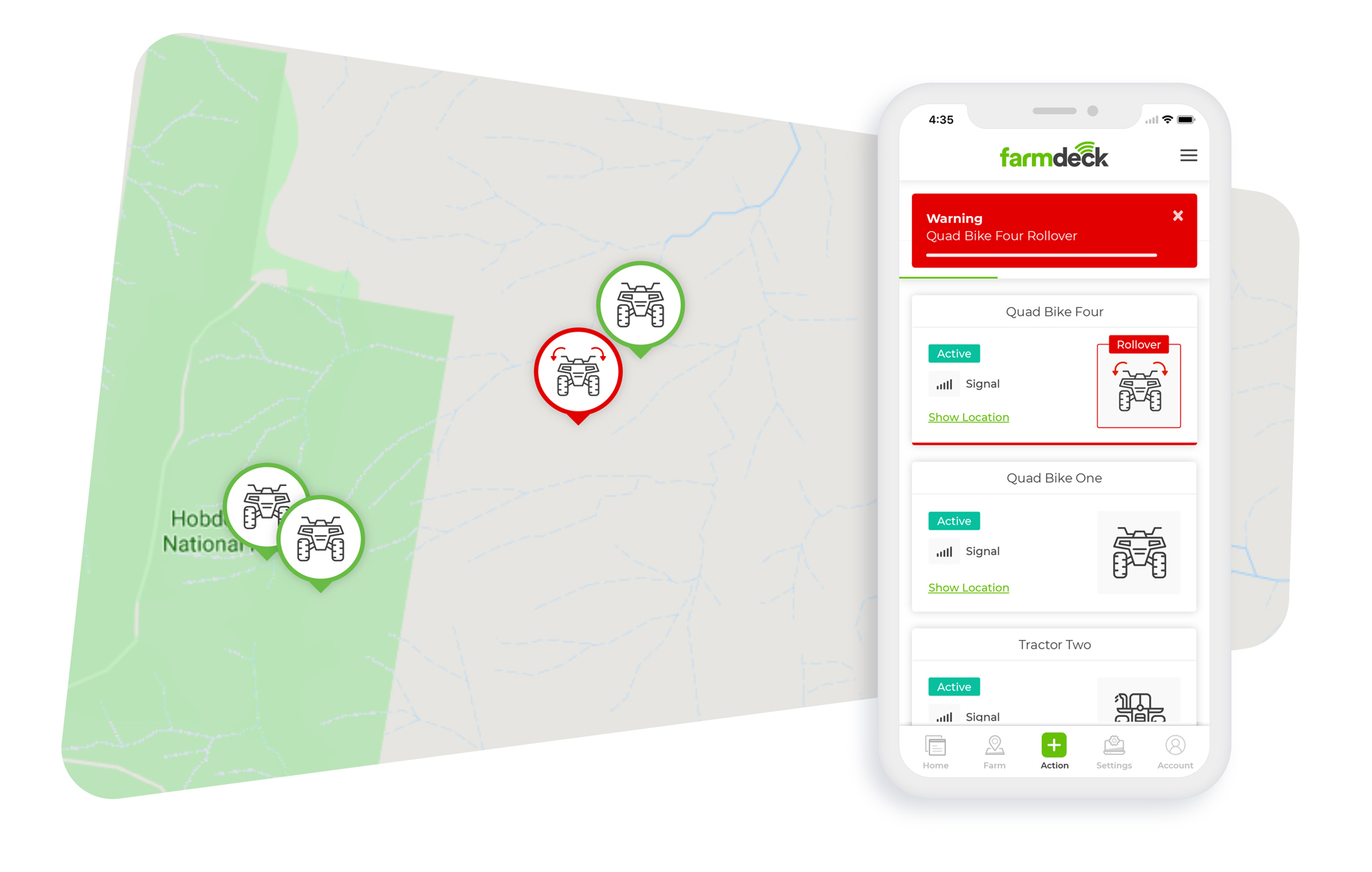 Incident Alerts>
Receive near real-time alerts on your device if one of your quad bikes tips or rolls over.  By combining our Quad Bike Rollover feature with our Vehicle Tracking, you can now attend to any quad bike accidents more promptly than ever.   
A sensor is fitted onto your quad bike which monitors the vehicle's positioning. This sensor will detect when a vehicle is on its side or not upright because of an accident.   
Quad bike rollover>
Quad bike rollover is a serious issue in the industry. Although sometimes referred to as all-terrain vehicles, quad bikes are not stable vehicles and are not suitable for all terrains. Even at low speed, they are prone to tipping and rolling.
Researchers have found that approximately 50% of ATV/Quad bike fatalities is associated with rollovers. Therefore, in 2019, the Australian Competition and Consumer Commission (ACCC) welcomed the Federal Government's decision to improve the safety of quad bikes by introducing a new safety standard. This safety standard has three elements: improved information for potential purchasers, enhanced quad bike stability, and rollover protection to reduce injuries and deaths.
Even though pressure has been put onto the quad bike manufacturing industry to update their design and improve crash-worthiness and handling, this does not guarantee the prevention of roll over accidents. While you cannot always avoid quad bike accidents, Farmdeck's Quad Bike Rollover feature can contribute to the solution of quad bike turnover safety.