Monitor your farming vehicles and equipment
Always know the location of your vehicles, quads, bikes, pumps, and machinery.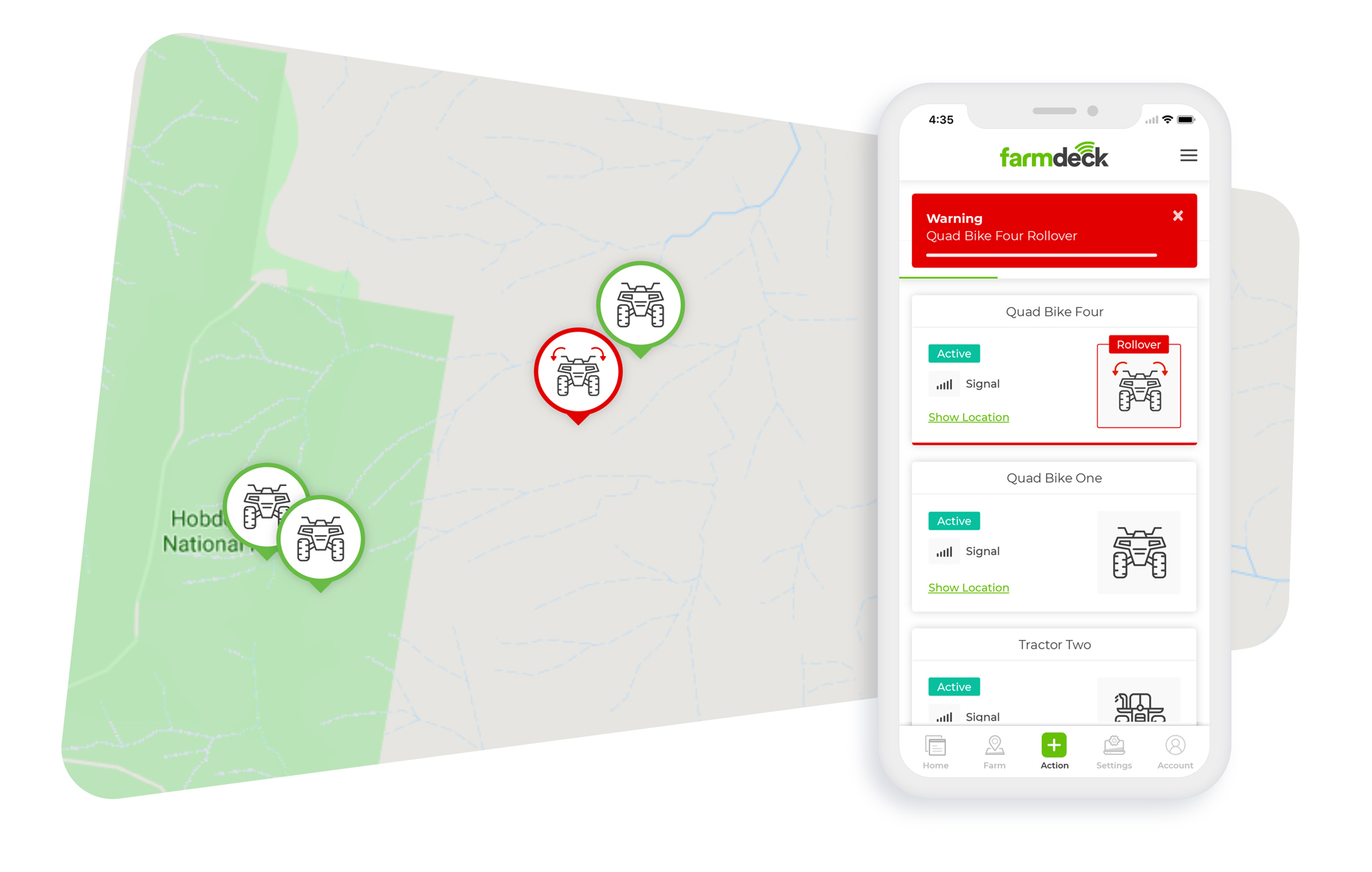 Increase the safety on your farm>
Increase the safety on your farm by tracking where your vehicle is while in use and where it has been left at the end of the day with near real-time data. Always know where your staff is on your land in case of emergency while reducing the time to action.
Combine vehicle tracking with our Quad Bike Rollover feature and receive an alert if one of your quads or bikes has rolled over. With quad bike rollovers being one of the leading causes of farm deaths in Australia, use this feature to expedite rescue.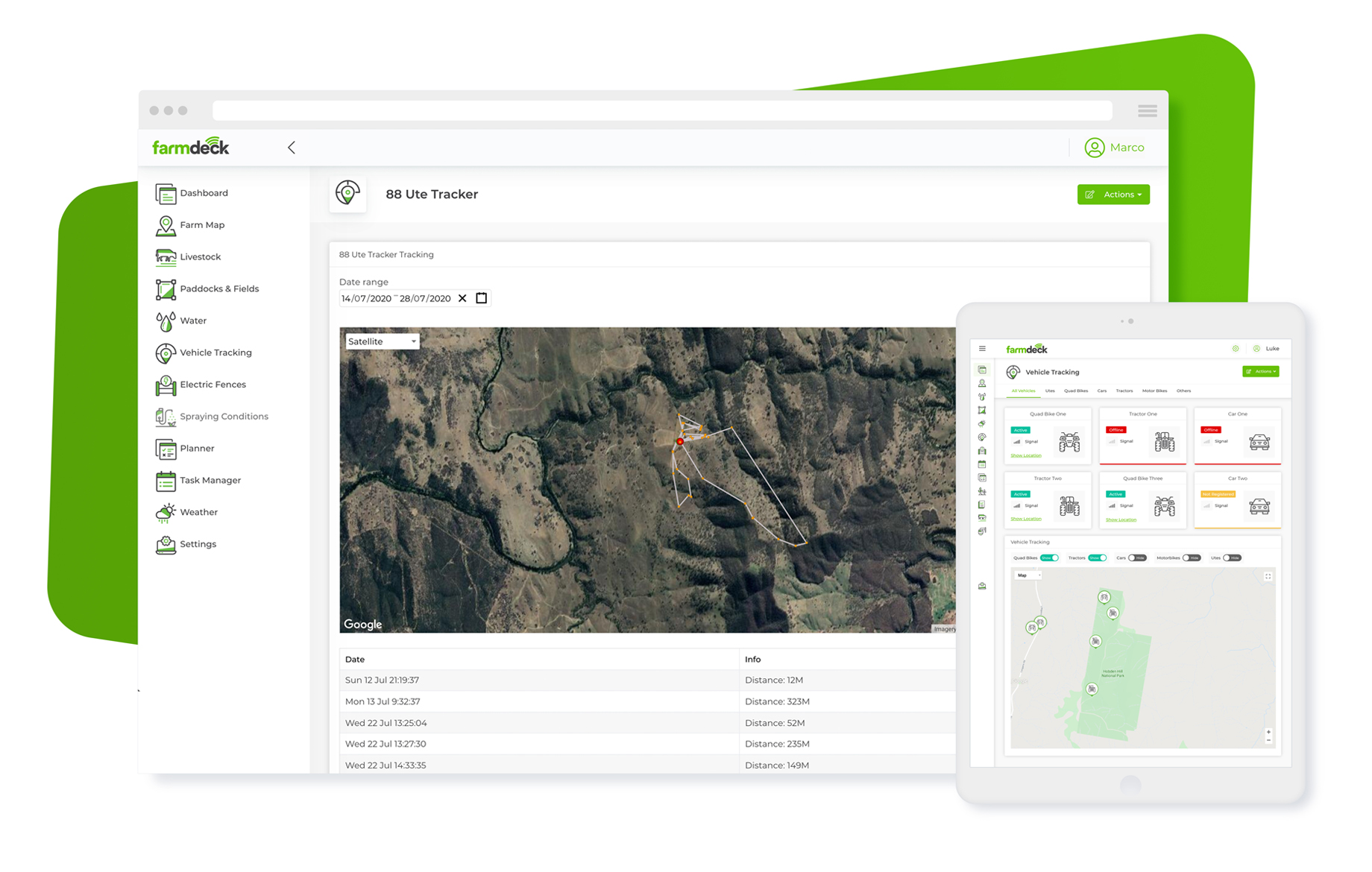 Better manage your assets>
Farming vehicles and equipment are essential to your operations, but can be costly to maintain. Monitoring them is fundamental to reduce the risk of unforeseen downtime during the busiest part of the season.
With near real-time GPS tracking, Vehicle and pump tracking allows you to remotely monitor your vehicles' movement trail, and record their travel distance and speed. This data combined with our record keeping table allows you to manage all your vehicles' scheduled services from one location. It improves your efficiency and decision making throughout your operations.
Use data to get a better tax refund>
Did you know you could claim fuel tax credits (FTC) for eligible fuel you use in heavy vehicles off public roads, including private roads, and agricultural properties?
Claiming as much as you can is crucial, but relying on estimates and spreadsheets to calculate FTC can be time-consuming and complicated.
Using IoT to track and manage where your vehicles have been means you claim the correct amount efficiently, ensuring you get your full entitlement. By using the vehicle tracking feature, you can get the correct refund backed by the hard evidence of data from your vehicles and equipment.