Exhibiting in Australia's Beef Capital
Farmdeck proudly exhibited at Beef Australia's trade fair in Rockhampton, QLD, Australia's Beef Capital, over the week of the 2nd to the 8th of May. In addition to our own exhibit, our Farmdeck sensors were also showcased at the stand of MLA Australia. The event, which is held every three years, is the largest of its kind in the southern hemisphere and brings together over 4 000 cattle from over 30 breeds within Australia for display and competition purposes.  
The event also showcases innovative and sustainable practices in the farming industry, including the latest industry technology, in its very own dedicated yard space – the Ken Coombe Tech Yard. This year marked the first edition of the Tech Yard, which is the AgTech and Innovation Hub dedicated to market-ready tech and industry innovations. 
With the event attracting over 100 000 local and interstate visitors, the newly dedicated Tech Yard exposes the agricultural industry to how AgTech can help increase not only sustainability but productivity and profitability, while improving the health of the environment.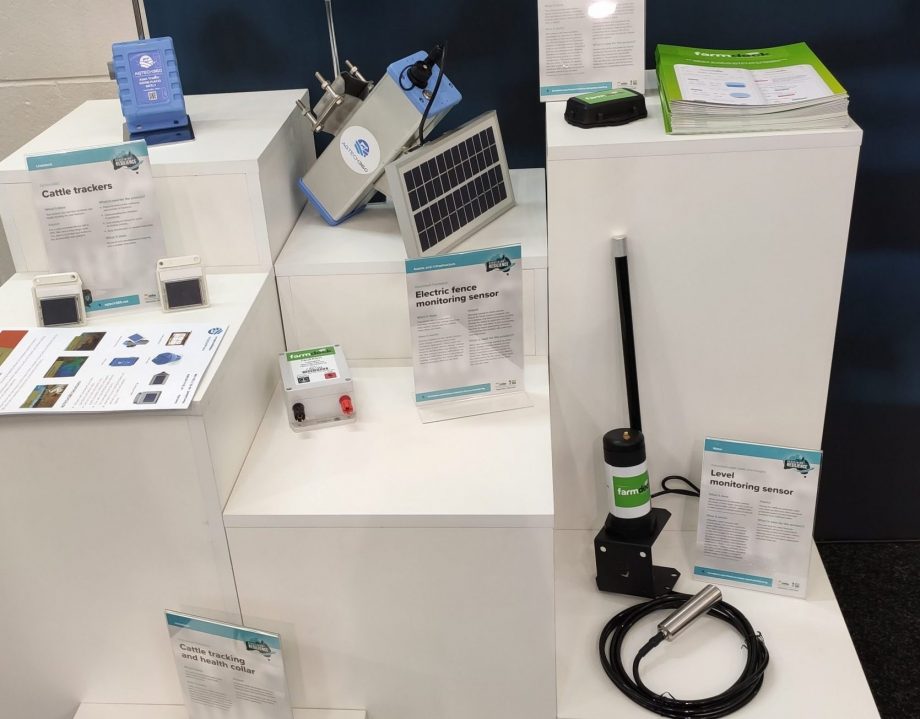 Our IoT solution solves a range of industry problems
Our IoT solution exhibited at Beef Australia solves a range of problems that the beef industry faces, including:
Automating tedious manual labour, such as livestock counting, daily water runs

 (including water level

 monitoring in tanks, dams, troughs

,

 and turkey nests, and 

providing 

rainfall data)

 and electric fence monitoring.

 

Improving the accuracy of livestock counting, tracking and mob management (

complying

 with NLIS standards).

 

Improving security and safety concerns on the property, such as paddock and livestock surveillance and farm workers' safety. 

 

Assisting in overall management of livestock farms. 

 
Our farm management IoT solution gives you peace of mind by sending alerts to your devices, notifying you when a water tank's level is low, if an electric fence is broken, for vehicle tracking and in the event of a quad bike rollover. Other features include video surveillance, task manager, operational planner, vehicle inventory, and more.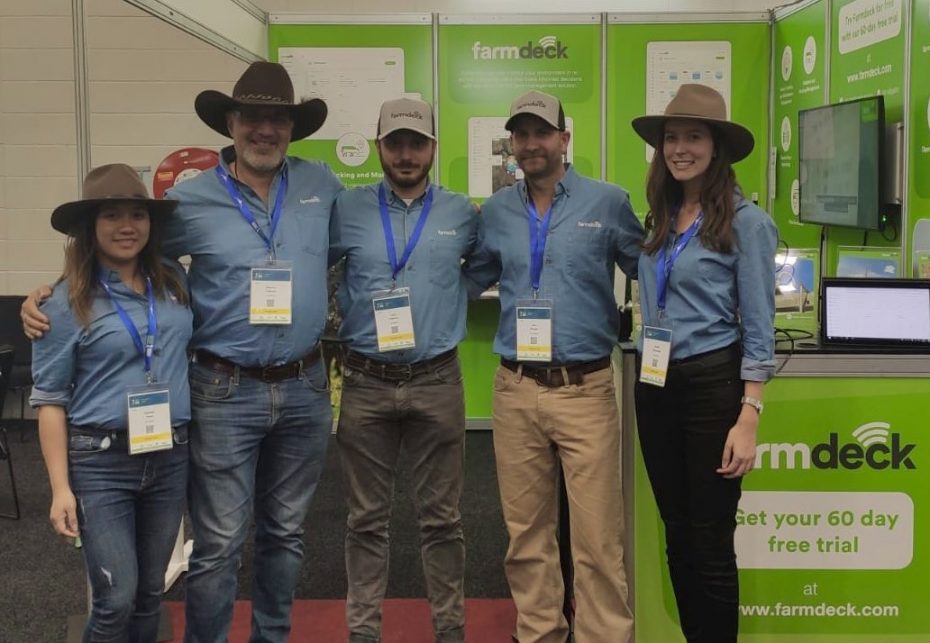 Let us help you
Need help improving productivity and safety on your farm? Contact us for more information. Each of our IoT solutions are customised to your farm's unique requirements so that the Farmdeck solution chosen is best suited for you and your preferences. We also take care of the deployment and management of your network to connect to the sensors and the cloud, leaving you with a seamless farm management tool.