On the 31st July to the 2nd August, our team at Farmdeck had the opportunity to join Sheepvention, an annual two-day long event that occurs every August, and one of the largest agricultural events. At Sheepvention, Australian farmers gather at Hamilton, Victoria, to exhibit their fresh produce, and even provide entertainment.  
 
More than 500 traders and 25,000 local and interstate visitors come to Sheepvention every year. This event is great not only for farmers but also for the kids! There are plenty of activities for children of all ages to enjoy, including face painting, jumping castle, petting zoo and many more. Farmers get to join competitions to proudly showcase their hard work such as the Wool Fashion Parade, the Sheep Show and a Dogs Competition.
 
This is an event full of innovative and sustainable practices in the farming industry, including hands-on workshops with leading experts. It was great to see so many farmers at Sheepvention and hear their stories about how technology is changing the way they work. Innovative technologies are making it easier than ever before to farm sustainably while maximizing productivity. Farmdeck is a new leader of innovation in the agricultural technology industry and we are promoting our aim to create customisable end-to-end IoT solutions for farmers all over Australia. 
Farmdeck's end-to-end IoT farm management solution includes sensors, network connectivity and our online platform working together to help farmers work smarter and more efficiently. This platform consolidates data collected from our sensors and delivers the information on a user-friendly application, tailored to the customer's farm, which is available online or downloadable through the Farmdeck App on any Android or IOS device.
If you're a farmer looking to create a smart farm that is cost-efficient and will improve your produce, contact the Farmdeck team at sales@farmdeck.com or visit our website www.farmdeck.com.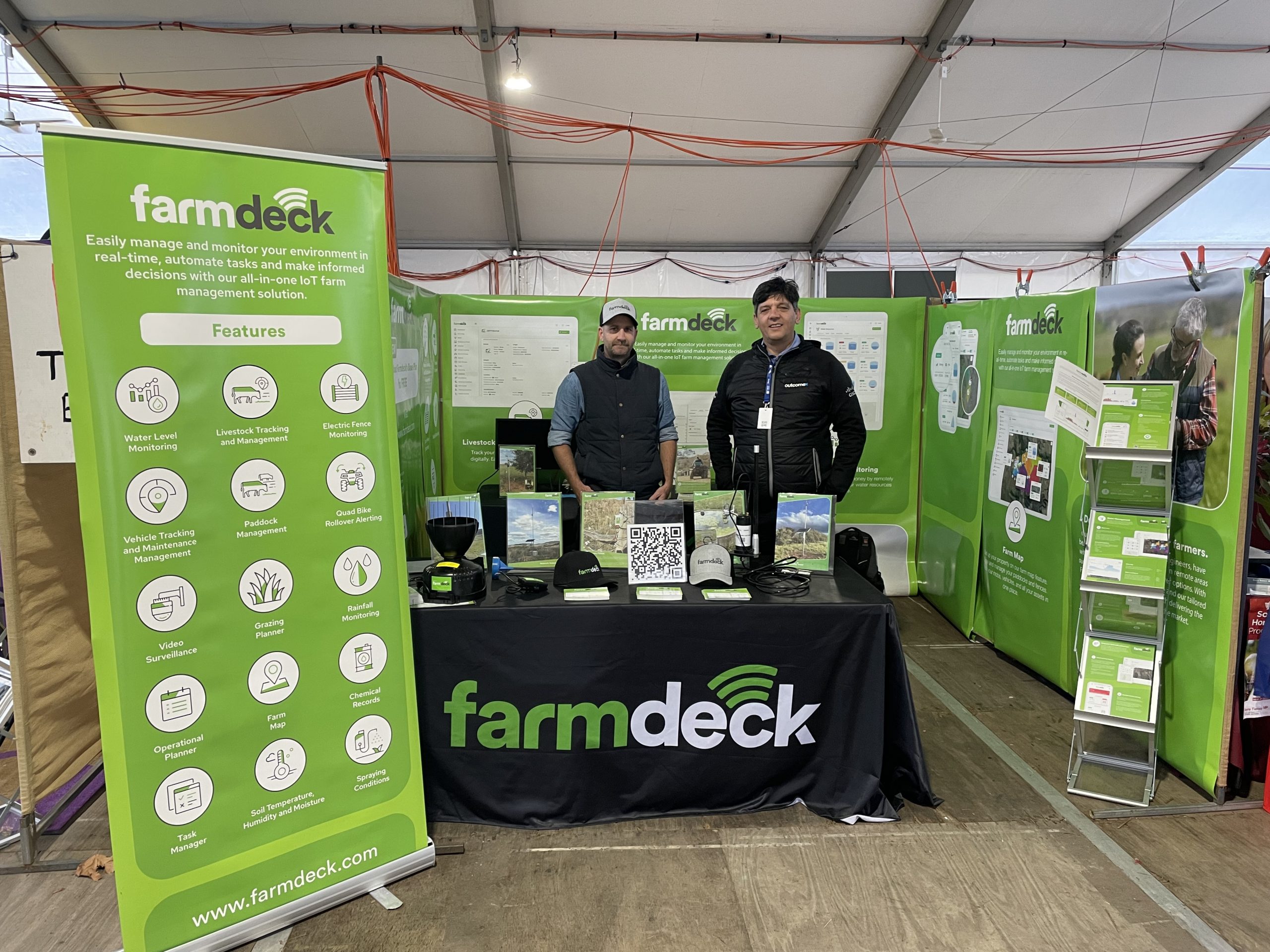 Let us help you
Need help improving productivity and safety on your farm? Contact us for more information. Each of our IoT solutions are customised to your farm's unique requirements so that the Farmdeck solution chosen is best suited for you and your preferences. We also take care of the deployment and management of your network to connect to the sensors and the cloud, leaving you with a seamless farm management tool.