The Farmdeck team recently travelled to Gunnedah for AgQuip, an annual expo that runs over the course of three days. The event attracts more than 100,000 visitors every year, making it the largest Australian agricultural event where farmers can check out the latest agricultural technology on the market and learn more about the benefits of implementing agtech on their farms. The AgQuip site is a 8km property that can be explored for hours, with the high-tech expo, juicy steak sandwiches, quality woolen clothing on sale to keep you warm, and even the opportunity to hop into some epic tractors.  
We had a great time showing off the Farmdeck app to new customers who loved how simple and easy it is to use. Some of our newer IoT features have been added, such as soil monitoring, video surveillance, and fire and smoke detection. It was such a delight to also see some of our existing customers come in and give us great feedback. 
Imagine a world where you could connect your farm to the internet and get all of its data in one place. That's what we have done with our Farmdeck app, which will make farming easier for everyone by giving them access not just when they are onsite but also across their mobile device, tablet, laptop and desktop computer – whether at home during off hours; away vacationing abroad. The Farmdeck app is a cutting-edge IoT farm management solution for farmers. Our products and services are customised to meet the needs of every farmer, making farming easier and more cost-efficient.
If you're a farmer looking to create a smart farm that is secured and cost-efficient, contact the Farmdeck team at sales@farmdeck.com or visit our website www.farmdeck.com.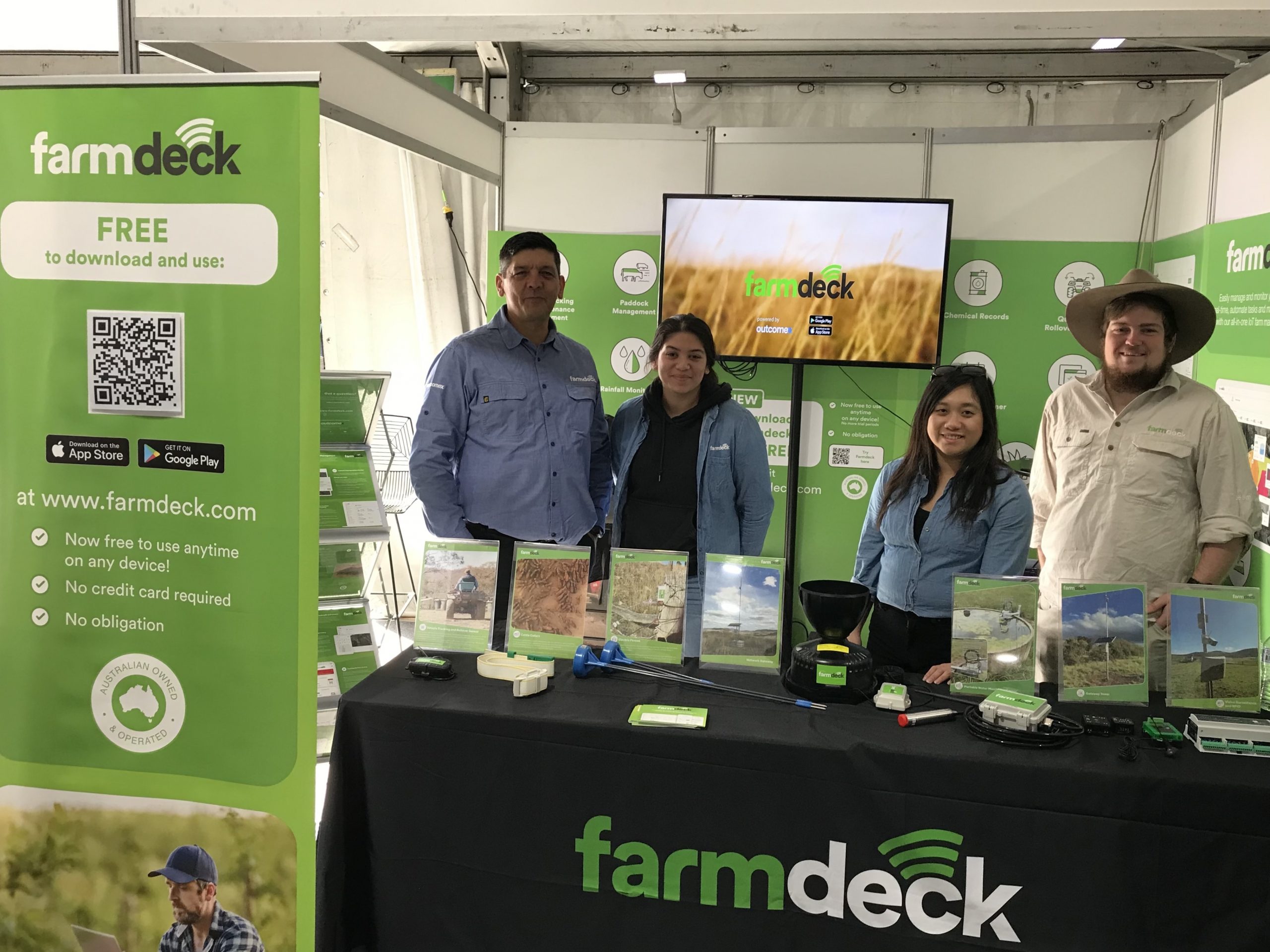 Let us help you
Need help improving productivity and safety on your farm? Contact us for more information. Each of our IoT solutions are customised to your farm's unique requirements so that the Farmdeck solution chosen is best suited for you and your preferences. We also take care of the deployment and management of your network to connect to the sensors and the cloud, leaving you with a seamless farm management tool.