Gain better insight and understanding into your soil's requirements
Monitor and receive reports on your soil's temperature, salinity, and moisture at various depths.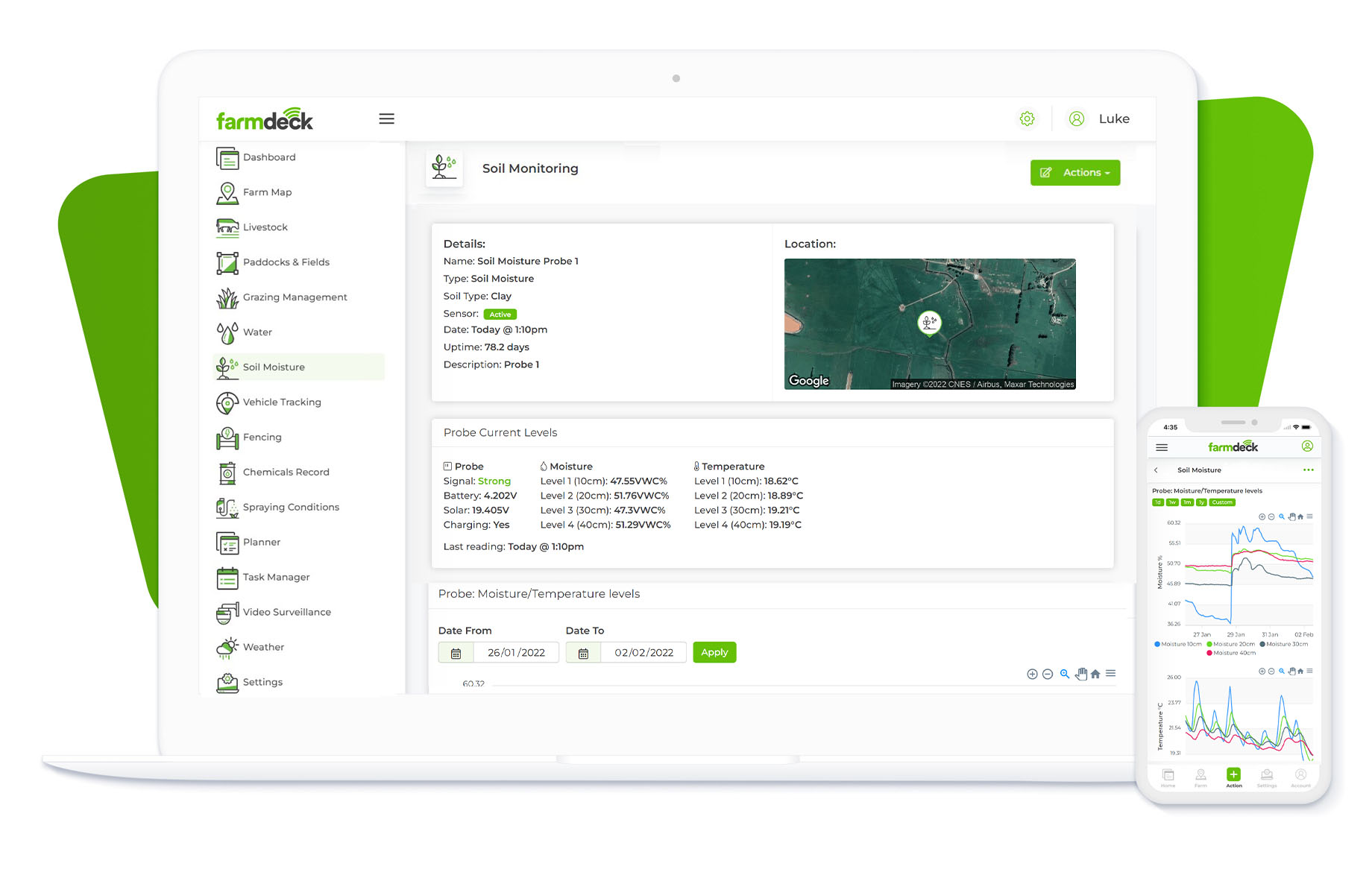 Understand your soil better> 
Gain better visibility and understanding of your farm's soil in real-time and historically by collecting data remotely through IoT soil monitoring sensors. More precise monitoring of your soil allows you to better predict what it needs; preventing over or underwatering, saving costs, and allowing you to produce healthier, stronger crops seasonally.
The Farmdeck app uses the data derived from the sensors to help you improve your soil's health and vitality by understanding its watering and temperature needs. Sensors can be placed at a single depth or multiple depths within the soil, allowing you to receive accurate readings at each placement. This includes the monitoring and reporting of:
Moisture levels
Temperature
Sensor signal strength
Battery/Solar voltage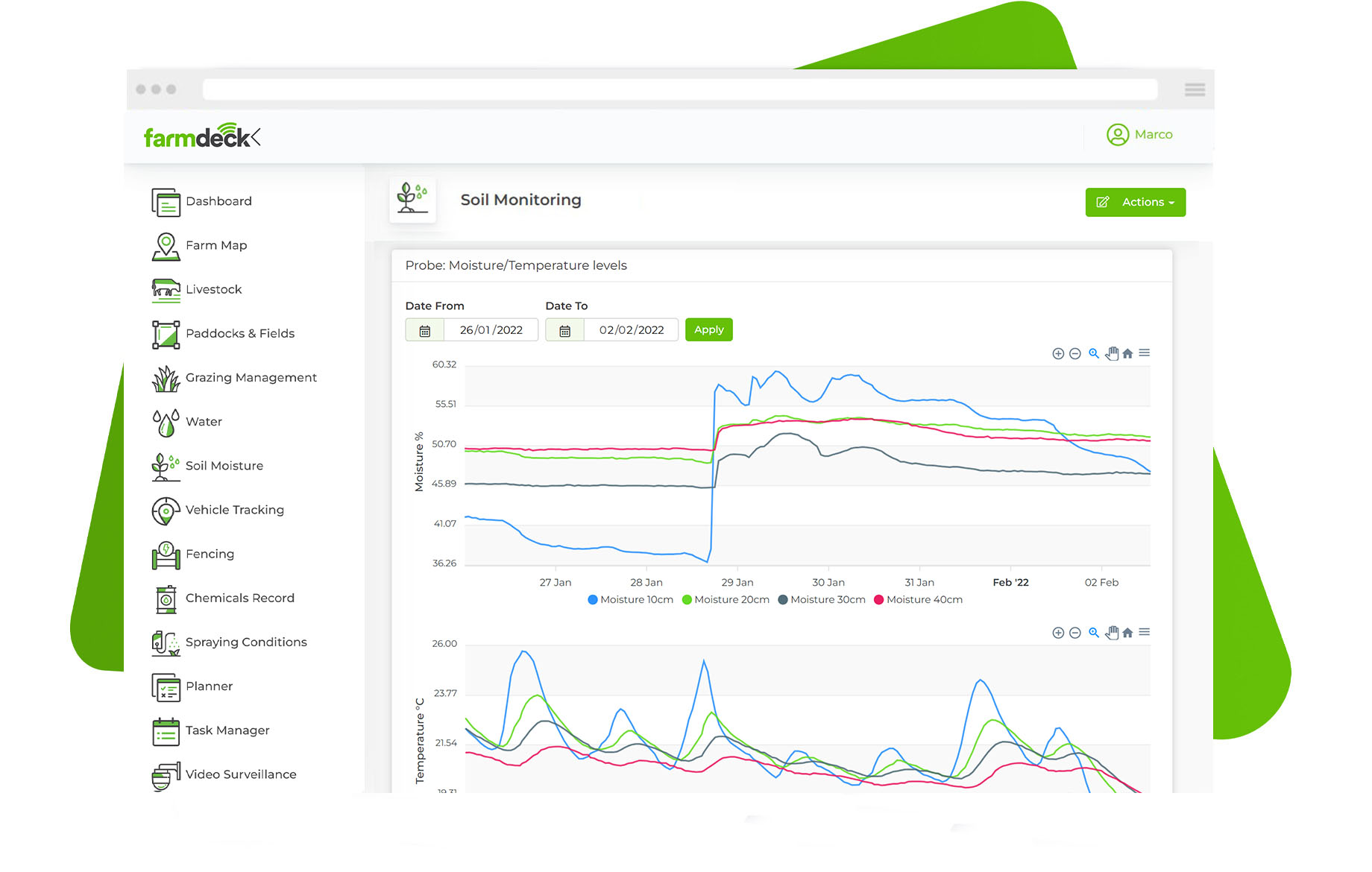 Gain insight and make improvements by looking at your soil history> 
Receive up-to-date reports, and view your soil's historical records, helping you make more insightful and purposeful decisions.
With Farmdeck's Soil Monitoring feature, you will have the ability to look back at your soil's temperature, humidity and moisture levels from the date of sensor installation up to the day of the sensors last reading (daily). These levels are displayed in multiple user-friendly graphs, displaying moisture, temperature and voltage (of solar and battery).