Solar energy – agriculture sector's answer to its growing demand for energy
Australia's agriculture sector's biggest and fastest rising cost is the demand for energy, primarily due to increased mechanisation and the introduction of smart farming. Agtech implementation has improved farms' productivity and operational efficiency but has also increased energy demand exponentially. In order to reduce operational costs, farmers should employ agtech solutions that are not electricity dependent, but that generate solar energy instead.
In order to incorporate sustainable farm management practices that work hand-in-hand with precision agriculture technologies and agtech, farmers need to look at a whole-of-farm approach, not focusing on one specific area if they are to increase energy productivity. CEFC CEO Ian Learmonth says, "Clean energy means better energy use, better productivity and a better emissions profile for Australia's farm sector." This means that farmers who choose to incorporate solar energy into their farming operations will save money in the long term, and help alleviate the sectors emissions profile, even though they may experience a short-term cost due to solar implementation. Farmers who have switched to powering their farm activities with solar-power energy are already saving hundreds of thousands of dollars yearly.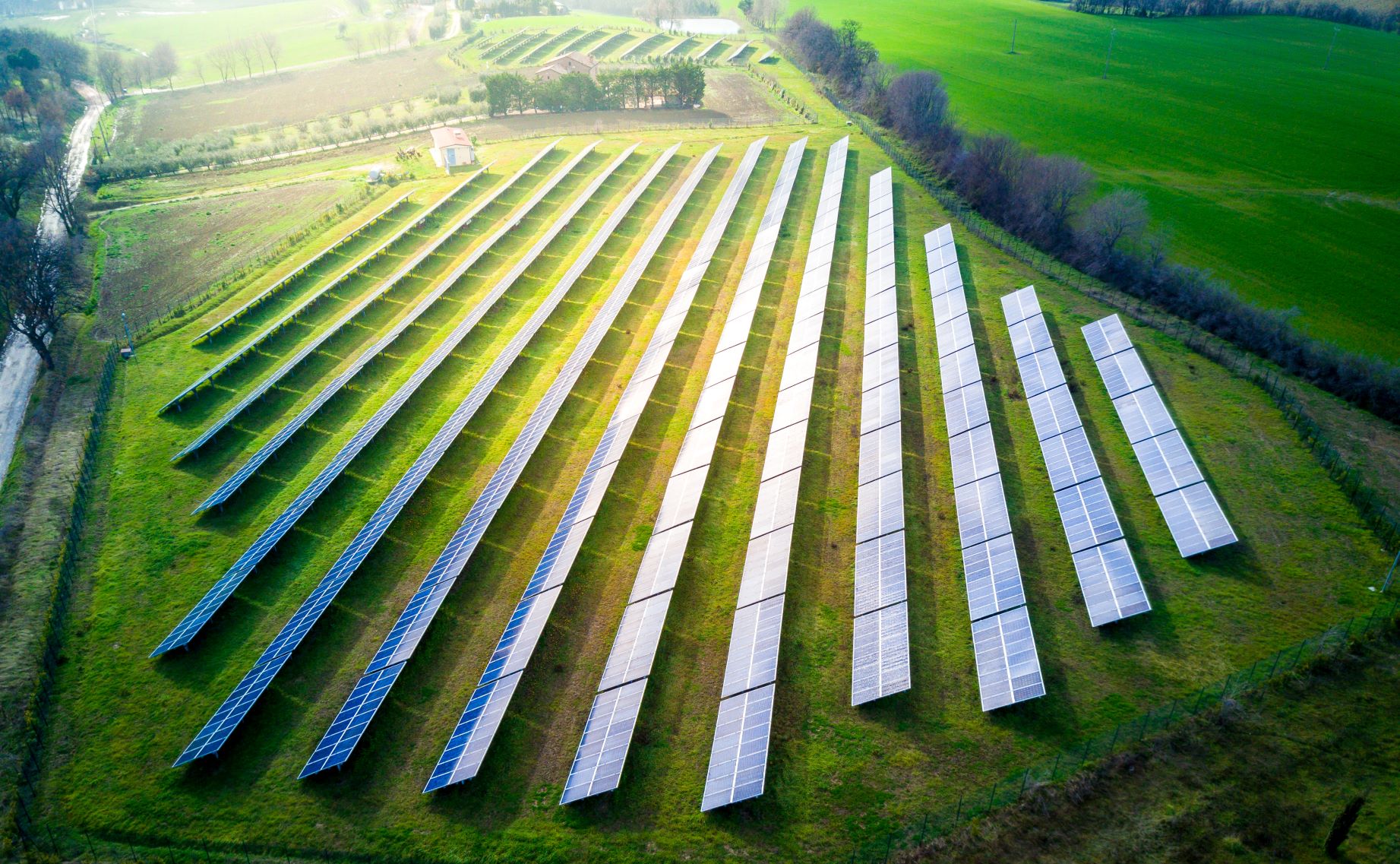 Powered up farm operations
The benefits of tapping into solar energy are immense. Aside from reducing energy use and bills, farmers can improve their energy productivity and reliability, while, at the same time, being able to support own-generation capacity and reduce their footprint.
Solar electric panels (photovoltaics) can be used to power operations throughout farms, from lighting, to electric fences, large-scale irrigation and water pumps, weather stations, to soil moisture monitoring equipment and heating livestock buildings during the cooler months. The benefits are endless – even the egg industry is making use of clean energy to power its operations.
Non-profit clean energy organisation, the Clean Energy Council explained how Pace Farm, one of the country's major egg farming group, invested A$3.2 million into three large solar projects across its NSW properties. "The annual output across the three sites is expected to hit 2.7 million kilowatt-hours. That's enough electricity to power more than 400 average homes." Paul Pace, General Manager of Pace Farms, in an interview with the Australian Financial Review, stated that "every kilowatt-hour of energy produced by the sun is a kilowatt hour you don't have to buy, and with energy prices rising the way they have, it made good business sense to use [to go solar]."
Farms big and small are starting to reap the benefits of going solar. The question is, how can you implement these IoT energy-saving solutions into your farm?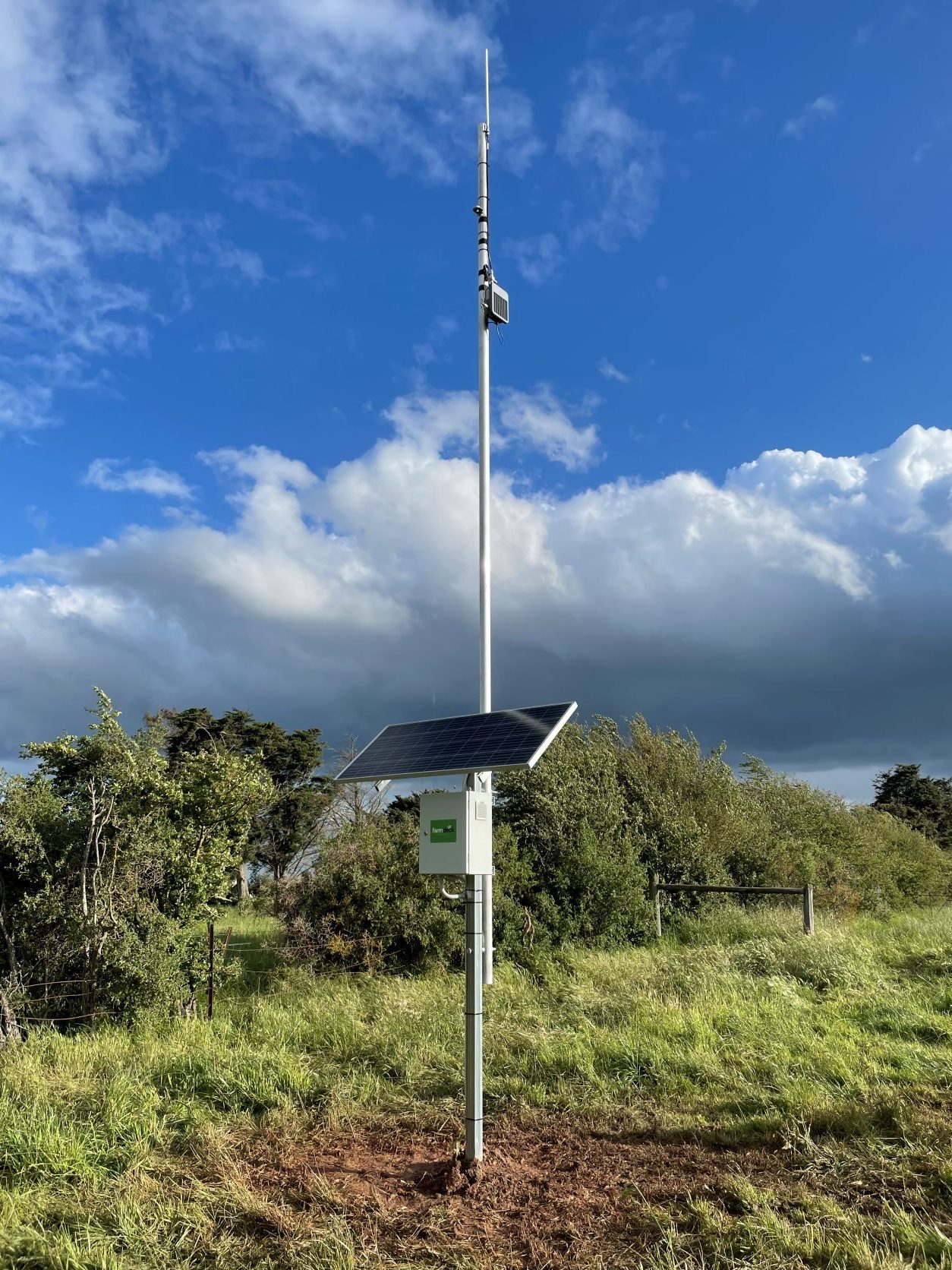 Solar-powered IoT solutions 
With an increase in the number of agtech solutions on the market, it may be confusing finding the right ones to power your farming operations and to suit your own requirements. The IoT features available from Farmdeck are designed to meet your unique customisations for your farm, no matter the size, and tap into renewable energy by using solar powered technologies. For example, Farmdeck's LoRaWAN gateway tower and weather stations, surveillance and livestock monitoring, and soil monitoring IoT solutions use solar panels to power up and provide invaluable data and insight into land use and animal activity, reducing reliance upon the state's electricity grid and reducing any electricity bill – while giving you pivotal feedback about your farm operations and efficiencies.
Gateway tower
To boost and heighten connectivity across farmland, even in areas where getting access to a 4G network proves difficult, LoRa is the answer. It enables long-range transmissions with low power consumption, which makes it the perfect technology for farms facing low connectivity issues. To enable this solution, we mount a solar powered LoRaWAN gateway on a tower, where the gateway acts as a bridge for the data to travel from the sensors to the cloud, before becoming available on the Farmdeck app.
Surveillance and livestock monitoring
This feature doubles up as a security solution, that monitors movements of humans and vehicles, as well as livestock tracking solution, that makes livestock counting easy and reduces human error. This feature can easily distinguish between humans, vehicles, and livestock, making it possible to identify trespassers – along with facial and licence plate recognition, which increases the odds of retrieving the stolen assets.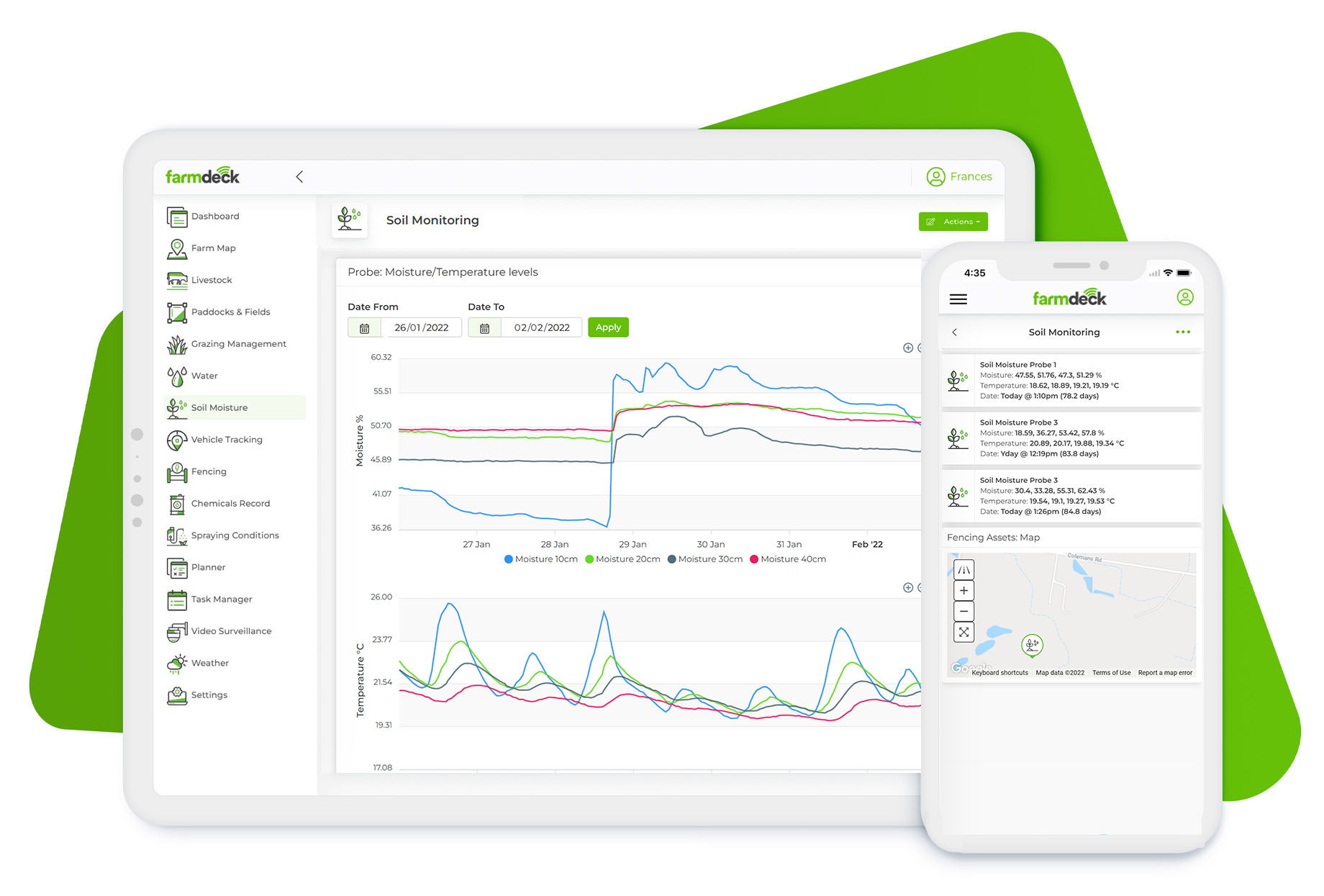 Soil monitoring
A great way to provide you with better insight and understanding into your soil's requirements, the soil monitoring IoT solution gives you the ability to monitor soil temperature, salinity, and moisture at various depths.
You can also receive up-to-date reports, and view your land's historical records, helping you make future decisions. By understanding your soil's requirements, you can make sure that you are giving your land exactly what it needs to product high-quality crops.
Tapping into renewable power
Australia's Department of Industry, Science, Energy, and Resources has introduced ways to help farmers transition from using the state-wide electricity grid, to tapping into solar power.
Through the Victorian Agricultural Energy Investment Plan (AEIP), farmers are given assistance to help them manage energy costs through improved energy efficiency by purchasing new technologies, including solar PV systems.
Through this plan, eligible farms get access to:
free on-farm energy assessments to understand where energy improvements can be made
on-farm energy grants for equipment to improve farm energy efficiency.
To check your eligibility and to apply for this grant, read more here.
Read more here to find out more information about each state's government energy initiatives.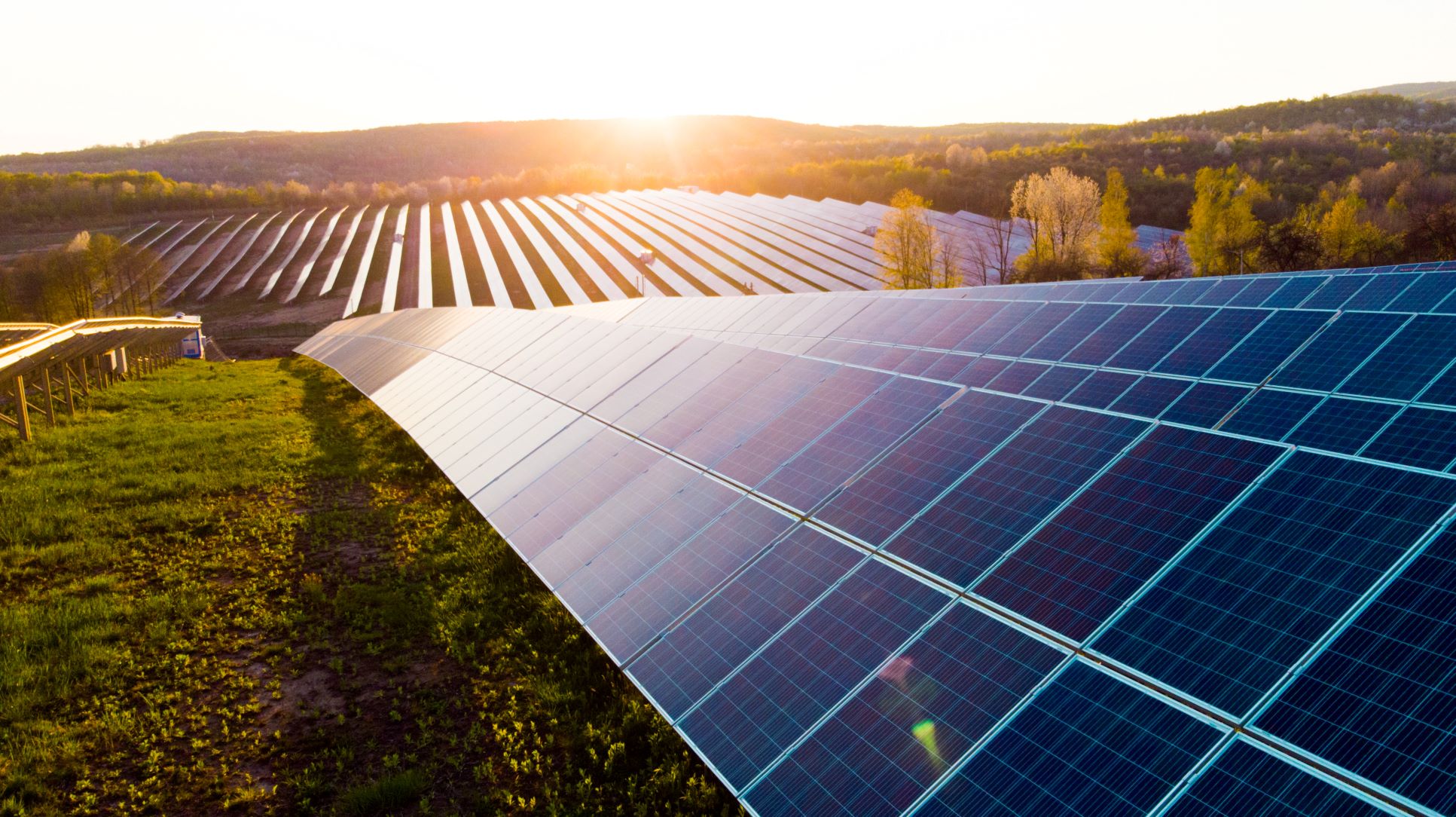 Did you know?
Australia's dedicated solar farms
South Australia boasts the largest commissioned solar farm, the Bungala Solar Farm. In 2020, it was at the 110 MW second stage, and when combined with the first stage of the project, which was completed in 2018, the solar farm injects 220 MW of solar power into the South Australian electricity grid.
Not forgetting the other states, in 2020 other solar projects included the 105 MW Nevertire Solar Farm, New South Wales, the 100 MW Bomen Solar Farm, New South Wales, 100 MW Merredin Solar Farm, Western Australia, and the 100 MW Yarranlea Solar Farm, Queensland.
Farmdeck boosting power and data insights
As experts in deploying solutions in remote areas with low connectivity and limited power options, we can help you find the right solution for your farm. Speak to us today and let us create a customisable solution for your specific requirements.
Take a look at our features page to see our current IoT solutions and what we're busy developing.