Step 1: Navigate to the main menu on the left-hand side of the page. Scroll down and click on the Vehicle Tracking button.
Step 2: Your main page will open, displaying the current vehicles you have registered. Click on the one that you want to edit.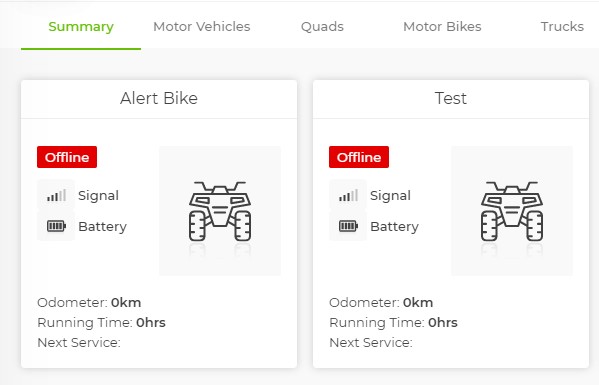 Step 3: Once your vehicle opens, navigate to the right-hand side and click on the Actions button.  A dropdown list will open. Click on Edit Alerts.
Step 4: Switch your alert on by toggling the On/Off button. You can choose whether you want to receive an alert via email, SMS, or both. Click Save once you have switched your alert on.