Step 1: Navigate to the main menu on the left-hand side of the page. Scroll down and click on the Settings button.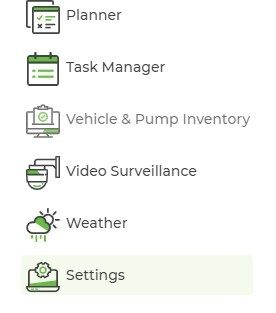 Step 2: When your main page opens, click on the Account Settings button.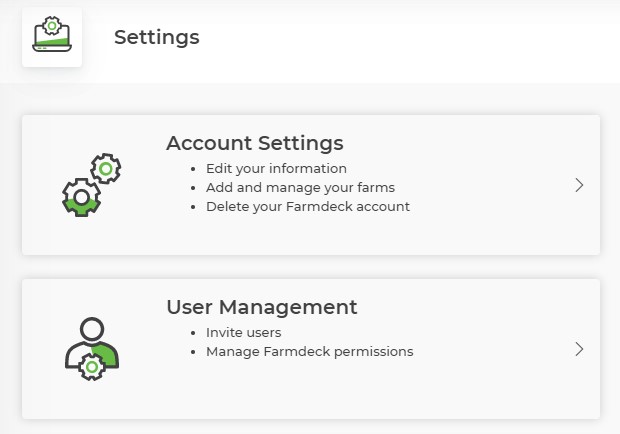 Step 3: Click on the Farm Details tab, which you can find underneath Account Settings.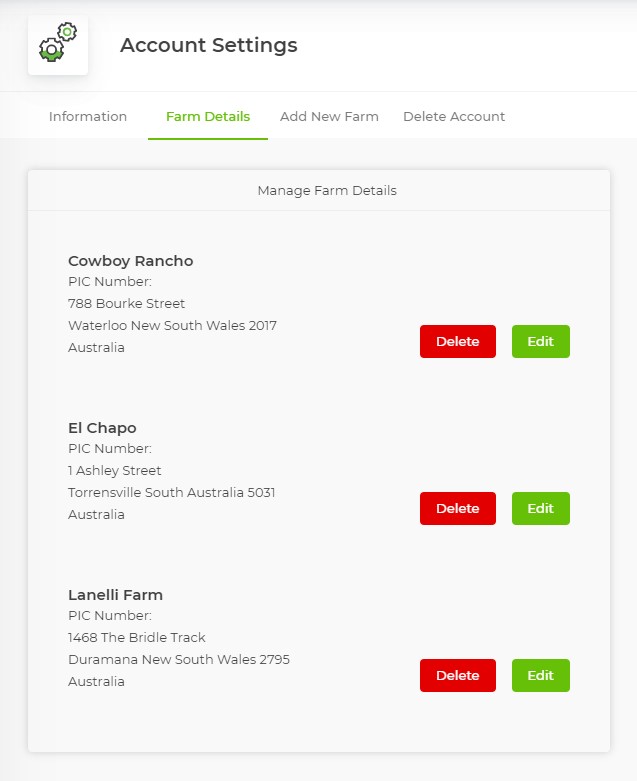 Step 4: Click Edit on the farm that you want to make changes to. You can edit and update your Farm Name, Farm Address, PIC Number, and coordinates.
Click Update when you are finished to save these changes.