All your assets at a glance
Set up your farm on our farm mapping feature. Draw and manage your paddocks and fences, as well as track your mobs, vehicles, and all your assets from one place.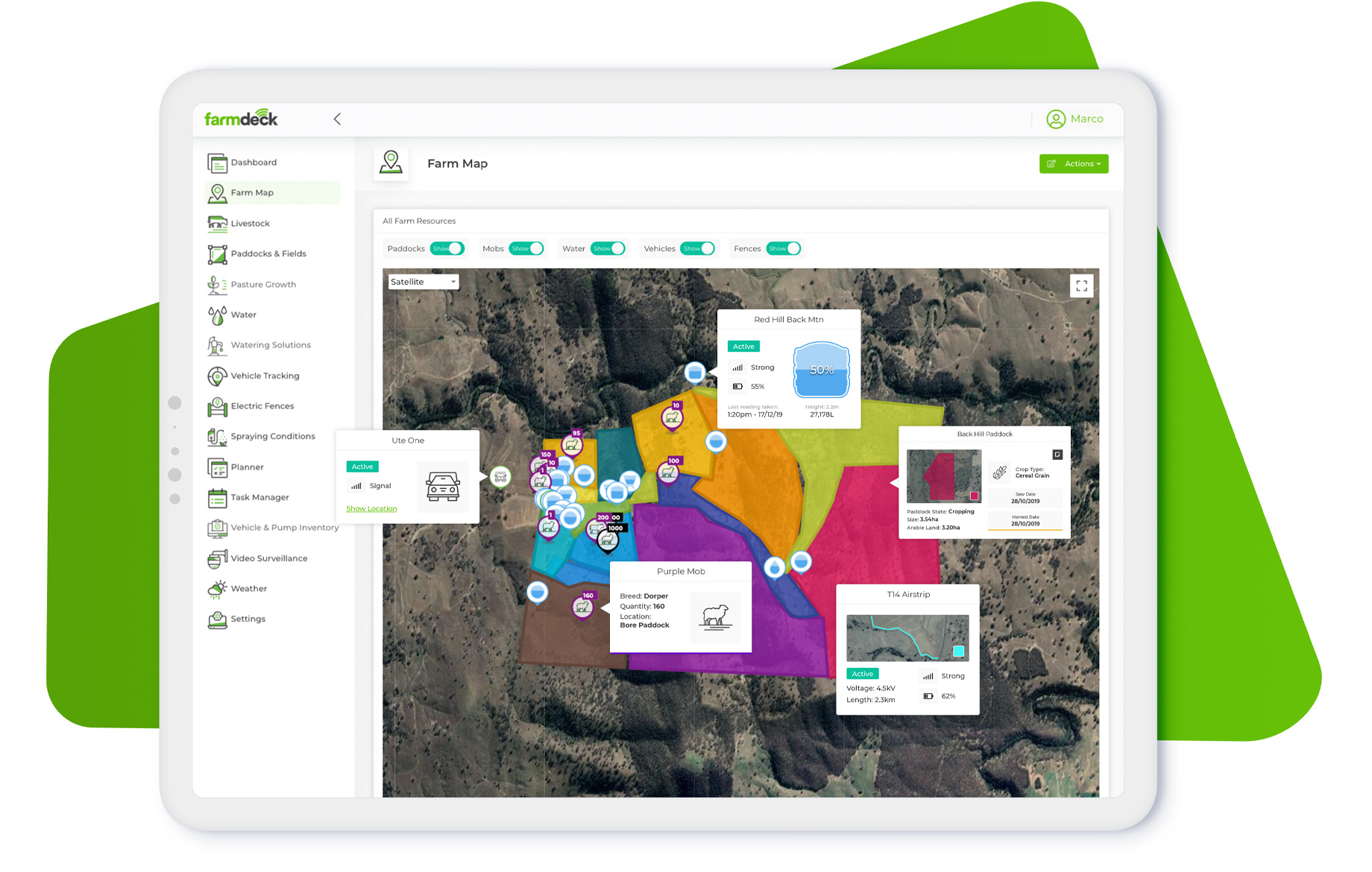 See your farm in real time>
The Farm Map feature summarises the location of your assets, all in one place. Drawing information from the Farmdeck app and any sensors on your farm, the map receives up to date data so you can oversee your farm, even when you're not there in person. This feature is particularly useful with assets that are constantly on the move, such as quad bikes, that might be taken out onto your farm and need to be monitored.
You can toggle what you see on the Farm Map to provide visibility over the following assets:
Paddock and fence lines, energisers and sensors
Where your mobs are located, including the livestock type and number allocated to each of your paddocks
Water resources, such as tanks and troughs
Storage location of your agrichemicals, veterinary chemicals, and pest baits
Any vehicles fitted with sensors that provide up-to-date data to the Farmdeck app