Remotely monitor your electric fences
Eliminate the extensive amount of time and effort needed to manually find and fix faults in your electric fences. Let Farmdeck detect and locate faults, and view all the details on the application.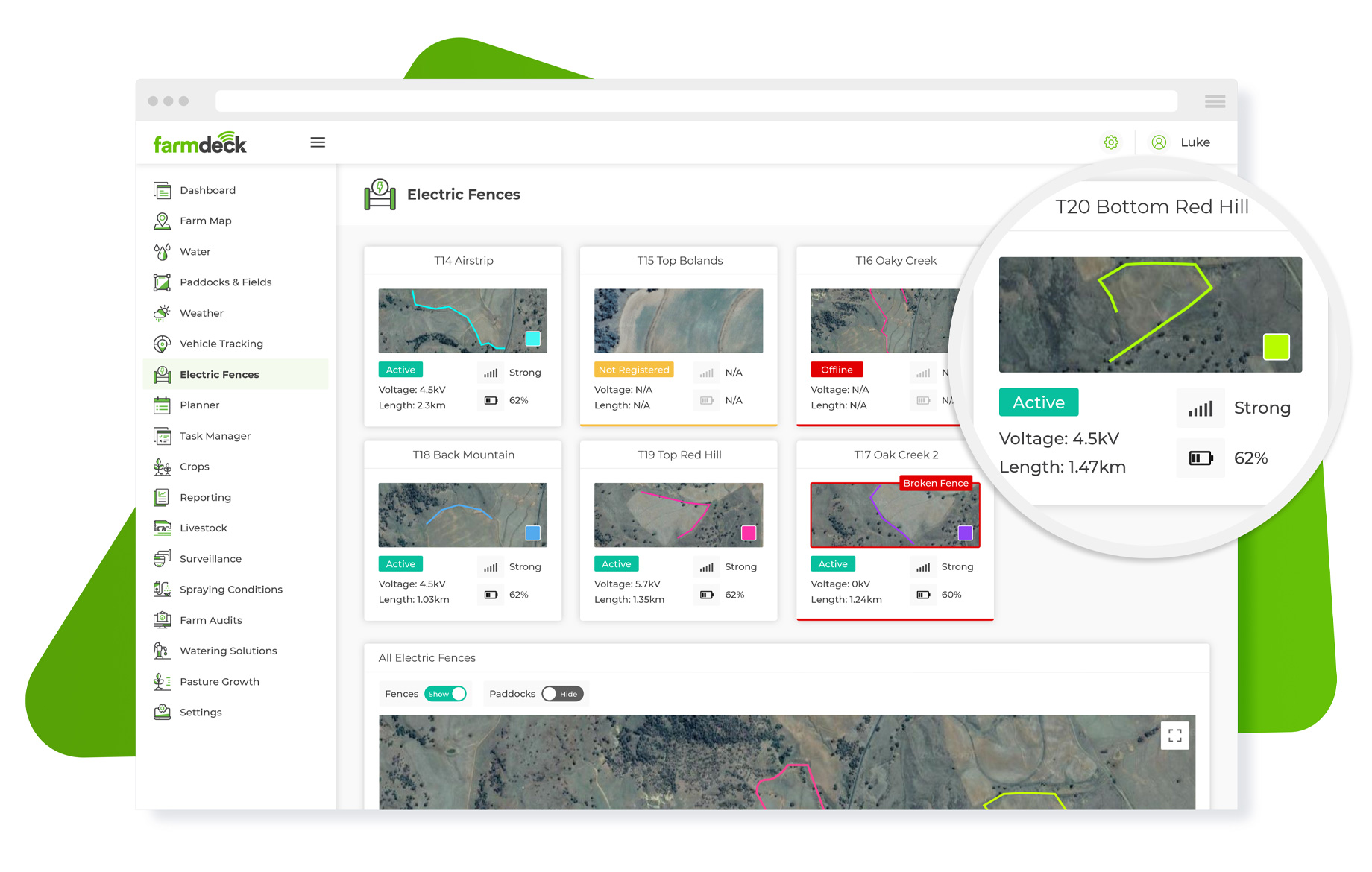 Near real-time monitoring> 
Working with our sensors, our Farmdeck app provides near real-time monitoring and allows you to view your electric fences' information at a glance. 
This includes: 
– Whether your electric fence is on/off 
– The current voltage level of the fence 
– The length of the fence  
– Sensor status (battery life and signal strength) 
Additionally, you can also select the location of the energisers and sensors on the fence line. This increases the accuracy of information you receive and gives a clear indication of which energiser is down when a sensor records a drop in voltage.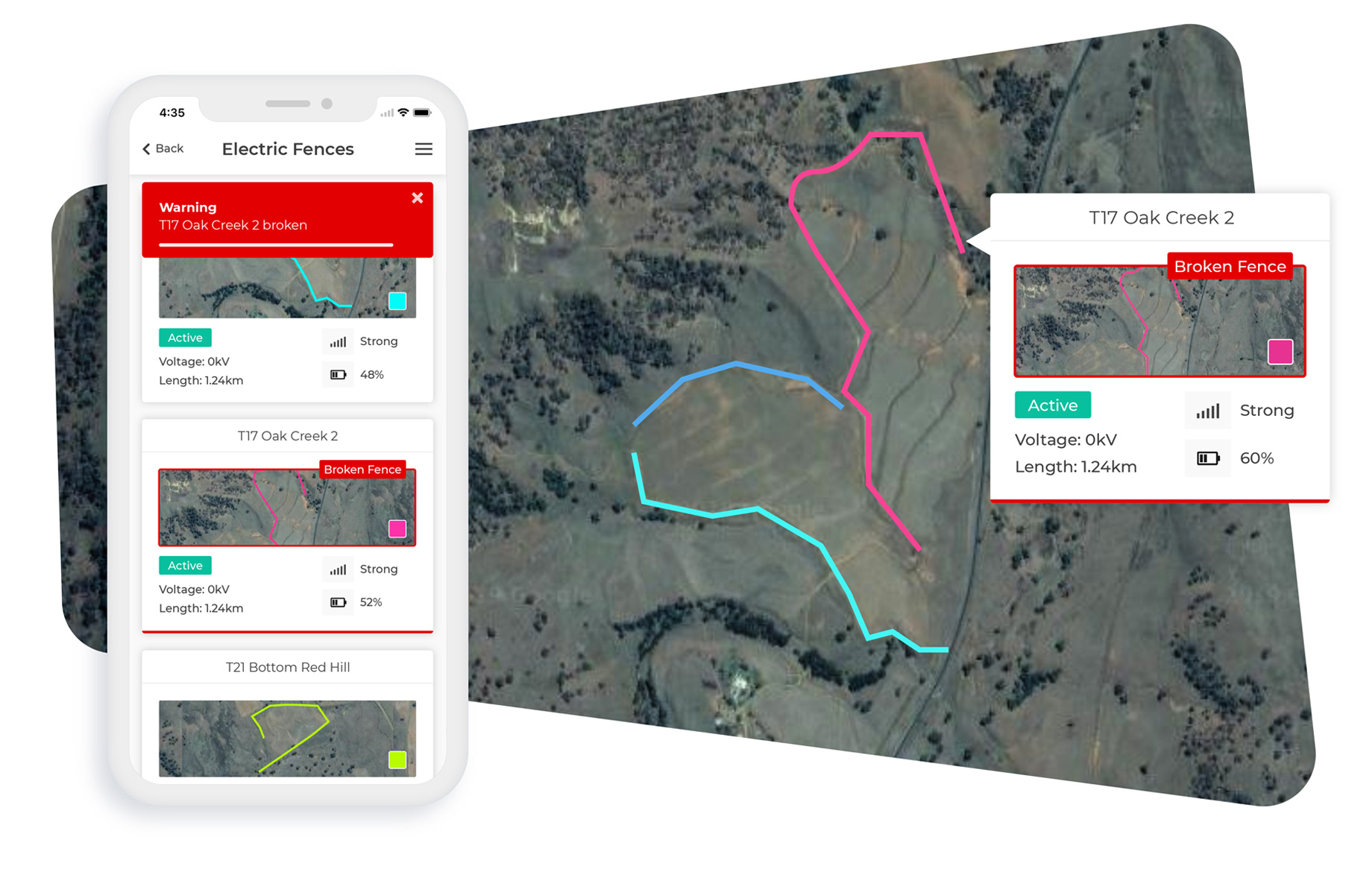 Alerts> 
Get alerts on your devices when a fence is switched off as a result of a fault or goes below a certain voltage level threshold.  Why waste time constantly physically checking kilometres of electric fencing when Farmdeck can do it for you?
Draw fence lines without sensors
You can draw your fence lines and even add energisers on the map without having sensors. This is a good option if you want to have an accurate overview of your property on Farm Map or if you want to use it for audit purposes.   
More sensors, more efficiency
While one sensor can monitor an entire fence, having multiple sensors on one fence can increase efficiency. Having multiple sensors means each sensor monitors a narrower fraction of fence distance. If there is a fault in your electric fence, it will be detected by the sensor responsible for that section of the fence. Rather than having to inspect the entire fence for the single fault, you can just check the section of the fence that sent the alert.