Healthy plants and crops are the foundation of your farm's success. Having good soil is essential to growing, and monitoring the health of your soil can be the difference between bountiful crops and disaster. With Australian summers, and global heat waves, becoming increasingly hotter and more regular over the years, farmers need to be extra cautious with their crops and monitor soil moisture. 
Soil moisture monitoring is an important element for understanding when, where and how soil needs to be supplemented with nutrients in order to maximise crop yields.  
With Farmdeck's Soil Moisture Monitoring Feature, you'll gain insights into exactly what it takes to help optimise plant growth by knowing exactly how much to water your crops, and being able to determine how healthy your crops are.  
Why you need healthier soil
As NSW settles into autumn, temperatures in the upcoming summers are expected to remain scorching with heat waves predicted for the coming months. The normally mild climate will be replaced by sweltering conditions due to an increase in hot weather activity according to government forecasts. The NSW government has even warned the public that there will be an "increase in carbon dioxide from greenhouse gas emissions [which] may affect the growth and yield of crops". Despite this year having generally a bit more rainfall than usual, we have experienced heavy hits of heat with over the past decade. Thankfully, farmers are learning to adapt for the dryer weather conditions with conservation tillage and soil amelioration. These are generally effective practices, however monitoring your soil through IoT can save you more time and money.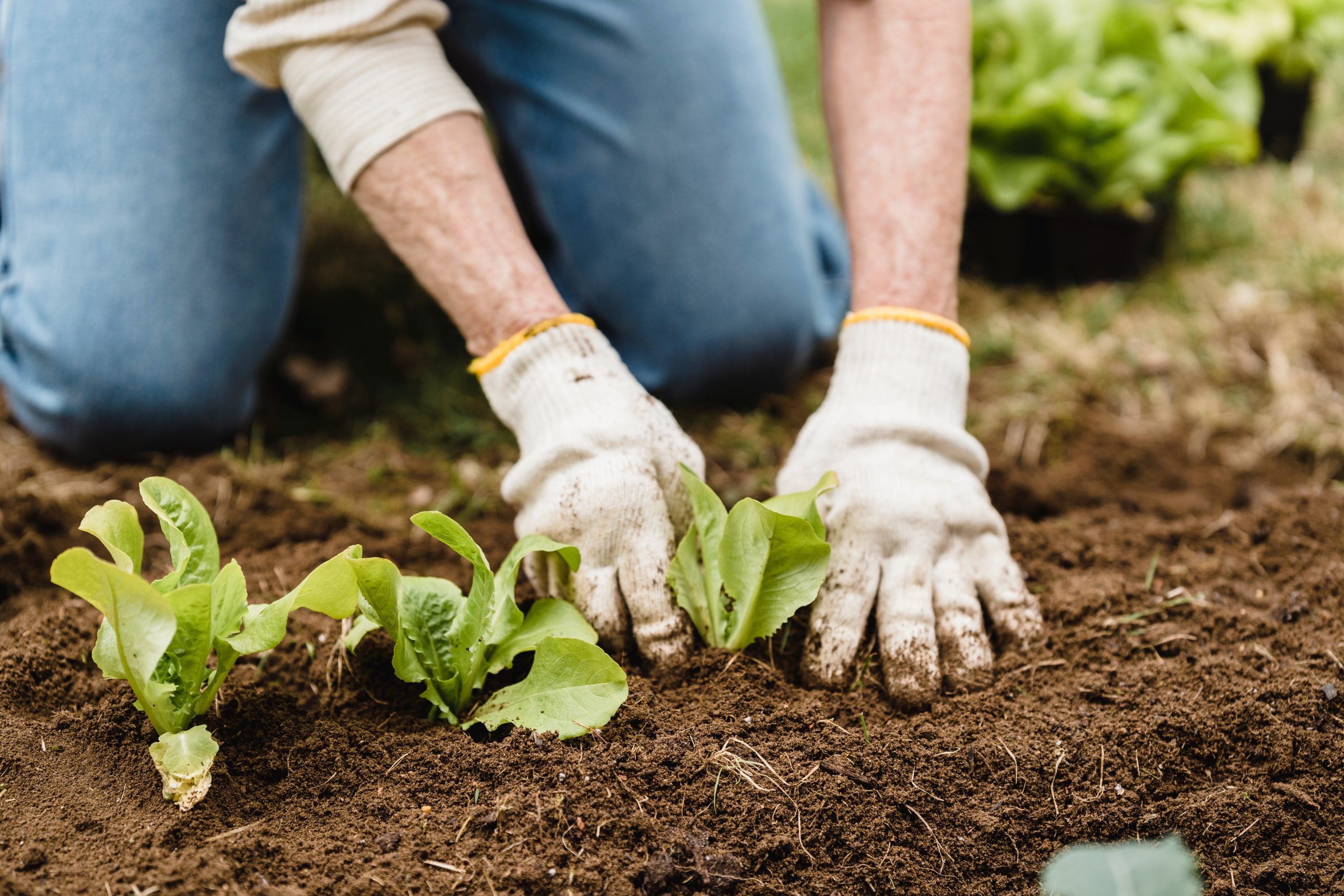 The Farmdeck Soil Moisture Monitoring sensor is the perfect tool to help farmers stay on track with their crops and prevent crops from dying in blistering heat waves, and also prevent overwatering in the rainfall months. The sensor's features include measuring soil moisture levels and temperature, and you can even view the sensor's battery life or solar voltage from your dashboard. This sensor is particularly useful for plant production, water penetration and pasture management. With a lifespan of up to 8 years and running on LoRaWan, ADR and OTAA – this sensor was built to last and help farmers yield healthy crops.
With IoT sensors, you will be able to gauge if you have over or underwatered your plants. While underwatering can lead to crops shrivelling up, overwatering can breed diseases and result in unhealthy and damaged crops.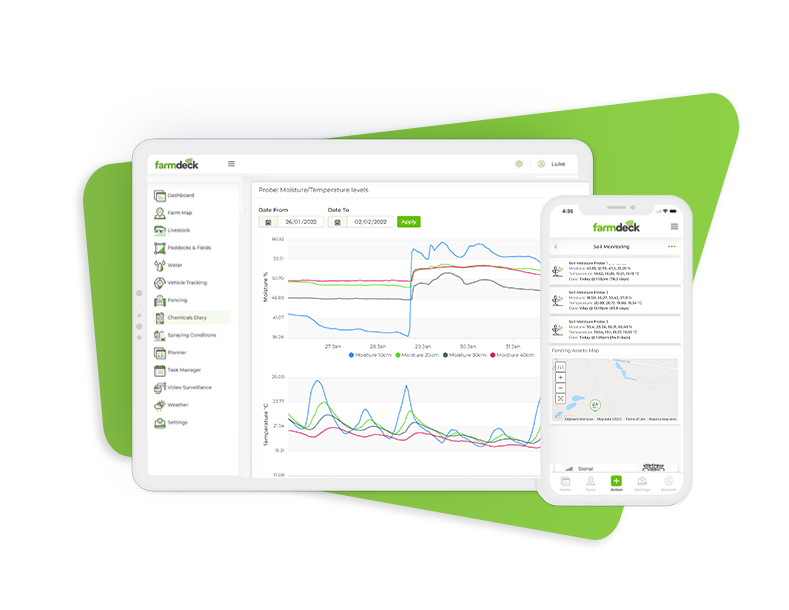 Have healthier harvests with Farmdeck
The Farmdeck team is consistently developing and improving our solutions, including our multi-purpose farming IoT devices to make your farming life easier. Farmdeck is the perfect all-in-one IoT solution for your farm, and includes soil monitoring, rainfall monitoring, livestock tracking solutions, and much more, helping you build an efficient, smart farm. 
Healthy plants cannot thrive without healthy soil. With Farmdeck's soil monitoring solution, you can gain better visibility of your soil's temperature, salinity and moisture levels in real-time to prevent under or overwatering, and to help you grow healthier and stronger plants/crops.