From the sensors to the app
We take care of your farm management solution from start to finish; sensors, network, and data storage in Australia, all linked to our application.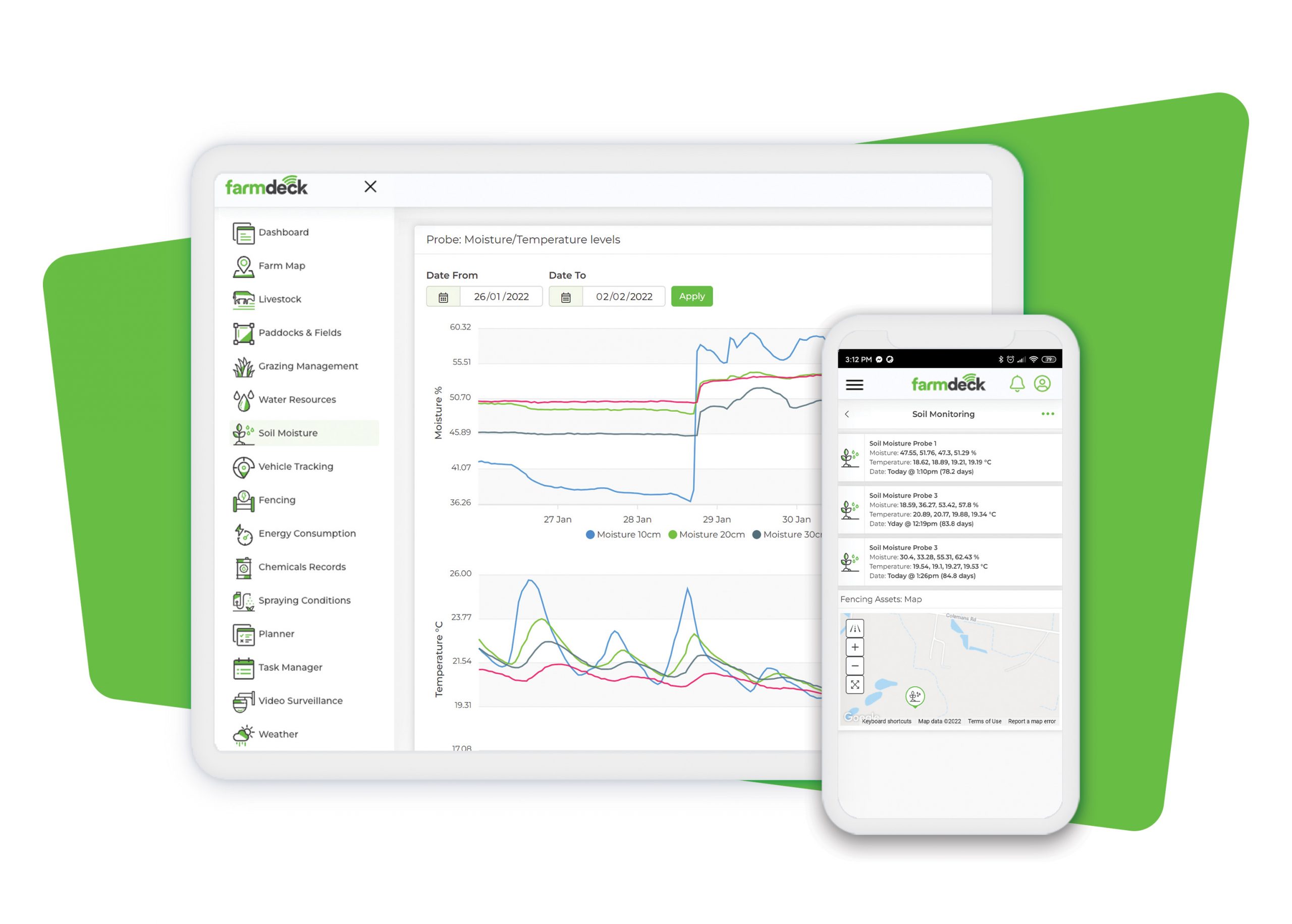 Developed by farmers for farmers
Our team, composed of farmers and engineers, have become experts in deploying solutions in remote areas with low connectivity and limited power options. With our decades of networking experience and our tailored Farmdeck app, we pride ourselves with delivering the best agriculture IoT solution on the market.
Stories
Insight on how our team has helped our clients by implementing tailored Farmdeck solutions.
See all stories
What other farmers say about Farmdeck

Bringing Farmdeck onto the farm freed up a lot of time, so I can spend more quality time with my family and on the land. If something was to happen in the paddock, it will send an alert back and we can get help quickly. It's a really good piece of technology.
Mick Willott
Stoney Creek Farm, NSW
This solution has helped me and my family resolve our two main challenges on the farm: livestock tracking and harvesting water, allowing us to use our time to improve other areas of the farm. Farmdeck has been great at understanding our needs and at developing a customized solution and platform for us.
Ben Morgan
Llanelli Farm, NSW

Recently we had a trough overflow. An alert came out and we were able to get straight onto that problem and fix it before the tank ran out of water. Farmdeck saved us two days of fixing the problem and having to move livestock.
Luke Bowman
Red Hill Farm, NSW

I have Farmdeck electric fencing and rain gauges. Since they have been installed, I have discovered faults and irregularities with my solar electric fencing that I was unaware of, and it has allowed me to take steps to rectify.  The rain gauge has also been amazing as I can look at the hour by hour impact the rainfall has on my dams and creek.
Shervin Fathinia
Hobby Farm, NSW