Eliminate the risk of the spread of diseases and pests through effective biosecurity systems
Implementing sound biosecurity measures on-farm is of vital importance for all farms, no matter the size. A responsibility not to be taken lightly, farmers are obligated by law to employ effective biosecurity systems in their daily farming operations to protect not only their livestock and crops from the spread of diseases and pests, and to reduce the risk of spread, but also to protect themselves, their employees and all who visit the farm.
Biosecurity plans and systems need to also extend to the effective managing and recovery of a pestilence outbreak if one does happen and primarily focus on minimising any impact through eradication and containment measures of the outbreak.
If there is an outbreak on your farm, your livestock can become sick and die – pathogens can easily spread from animal to animal. Crops will start to see a decline in health, quality, and yield, before dying. Ultimately, this will lead to a replanting of the entire crop section. Additionally, compliance regulation and restrictions on your farmland may increase too. There is also the possibility of you, your employees or visitors getting sick if containment is not done immediately and if the relevant gear is not worn while around the infected area or sick animals.
The importance of a good biosecurity plan
A good biosecurity plan not only helps to lower the risk of pathogens being transferred from farm to farm but also increases the protection of farmhands and visitors, including livestock and crops. Visitors, however, don't just refer to family members or friends, but also include agricultural service providers, such as feed dealers, veterinarians, and any other livestock/crop service.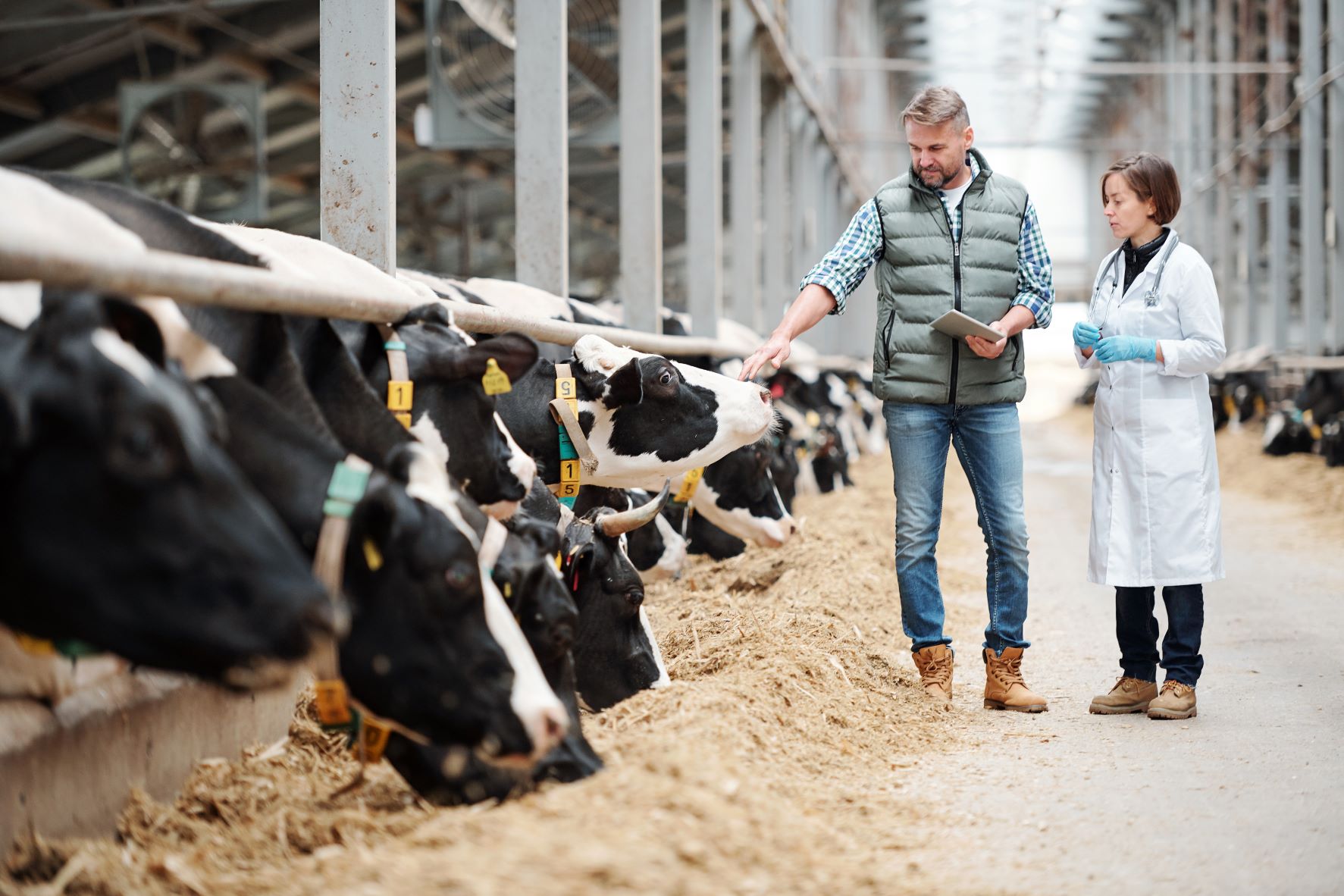 Ensuring that effective biosecurity measures are in place has a far greater impact than just protecting your farm and the agriculture industry as a whole. According to the Australian Government's Department of Agriculture, Water and Environment, "Our biosecurity system protects agriculture, forestry and fisheries export industries worth AUD$51 billion; a tourism sector worth AUD$50 billion; environmental assets worth more than AUD$5.7 trillion; and more than 1.6 million jobs".
This is why putting practical steps in place to ensure the health and safety of your farm shouldn't be left as an afterthought or a simple once-off tick-box practice. Measures need to be put in place and followed daily, revisited, and then refined based on the activities on your farm. If not, you may be subject to costly punitive measures as a result of an outbreak which could have be avoided or at the least minimised. As the NSW Government's Department of Primary Industries explains: "Failure to comply with these arrangements [biosecurity plans] when dealing with biosecurity matter, such as animals or produce, may be an offence under the Biosecurity Act 2015. Penalties can include an on the spot fine of A$1000 or a court ordered fine of A$220,000 for individuals and A$440,000 for corporations."
So, how can you improve the biosecurity measures on your farm?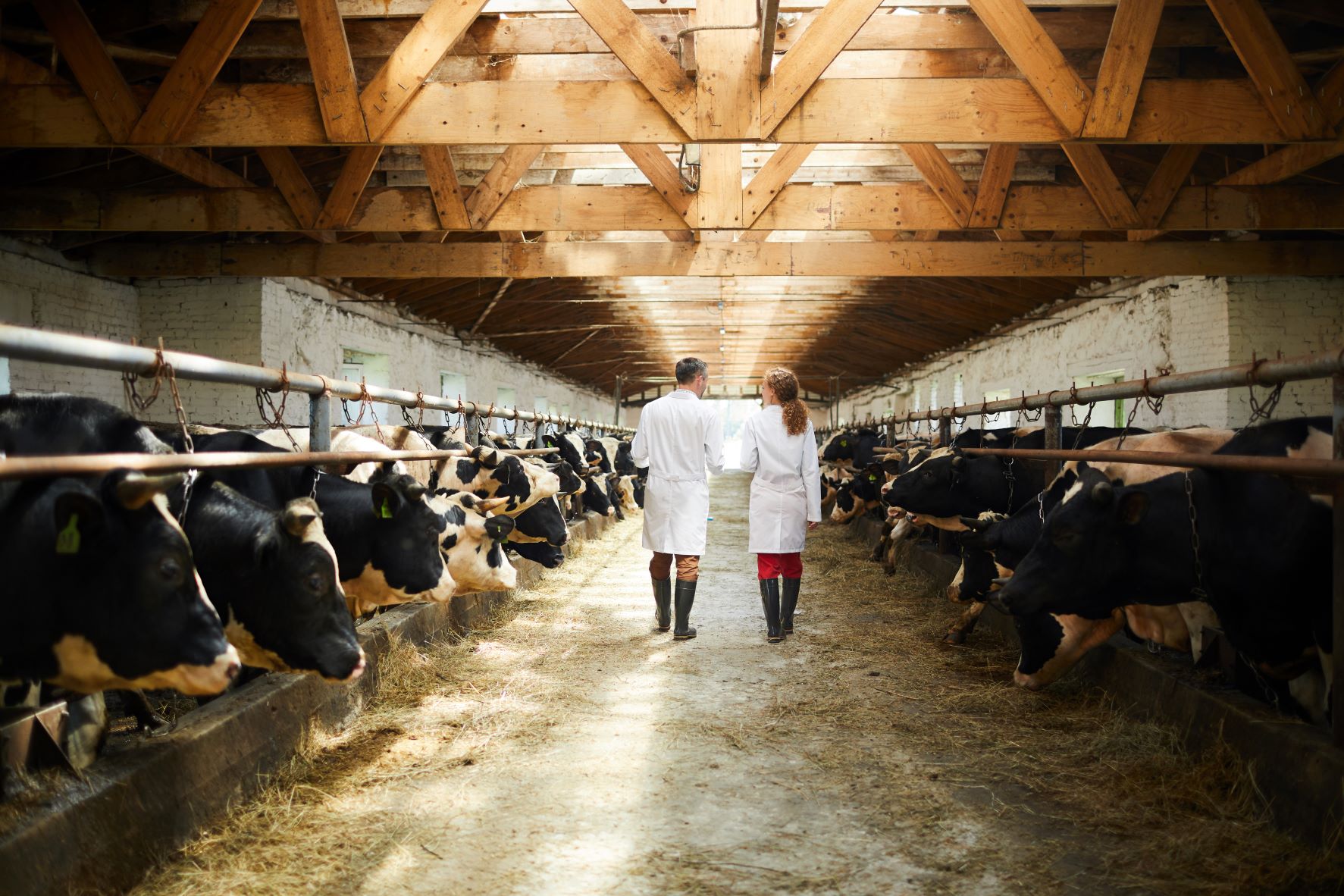 Visitors
Anyone can introduce and spread disease to your livestock and farmland.
Ensure that visitors know to give you a call when they arrive on your farm, or ensure a specific meeting point rather than allowing them to drive all over the farm looking for you.
Make sure that all vehicles that visit your property are clean.
Keep a record of all visitors to your property, including full names and dates.
All visitors should wash their hands, and have clean clothing and boots, where applicable provide them with protective clothing, footwear, and disinfectant if they need to come near your livestock.
If a visitor needs to visit the feed area of your farm, make sure they do so first. This will minimise transferring any pathogens picked up while walking near manure
Ensure that there are hand washing stations through areas of your farm, particularly where livestock are kept or handled, near feed or crops that have been harvested, and near chemical storage. Make sure hands are washed at the various locations throughout visitors' trip.
Make sure any protective clothing worn by guests are thoroughly washed with soap and water, including a disinfectant to get rid of any pathogens. Don't forget to scrub boots.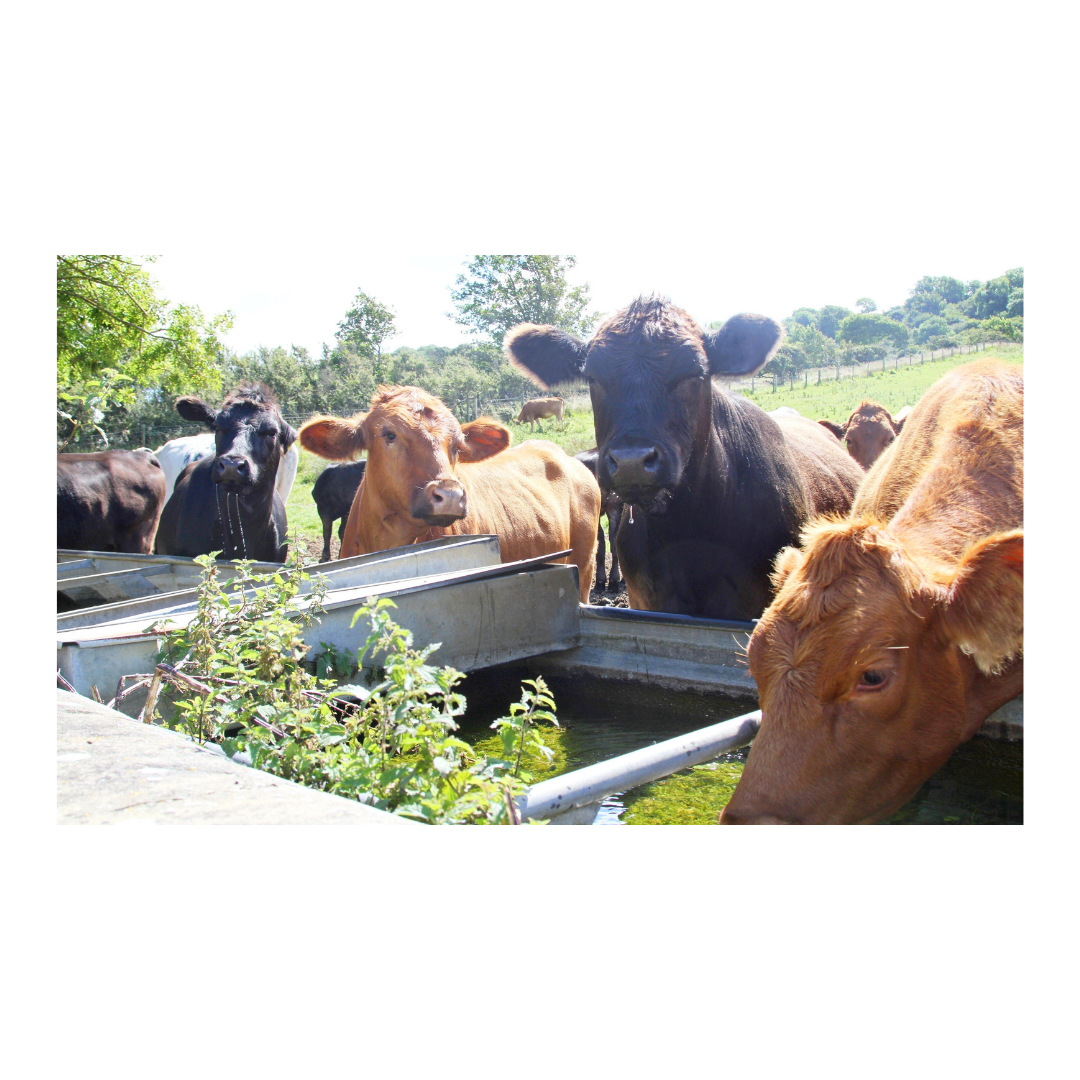 Water, food, and machinery
Always be vigilant when things are brought onto your property, even when it comes to water, food, or machinery, as these too can carry diseases or detrimental chemical residues.
Assess water sources for diseases, chemicals or algae bloom and feed for contamination (evident in weeds, seeds, or chemical residues).
Assess feedstuffs for contamination with weeds, seeds, and chemical residues.
Always get a vendor declaration.
Avoid feeding restricted animal matter (animal meal and fish meal) to ruminants.
Ensure machinery is cleaned and disinfected with high-pressure water or air to remove soil, feces and weed seeds before entry onto the property.
Don't share equipment between properties. If you have to borrow anything, always clean and disinfect it thoroughly.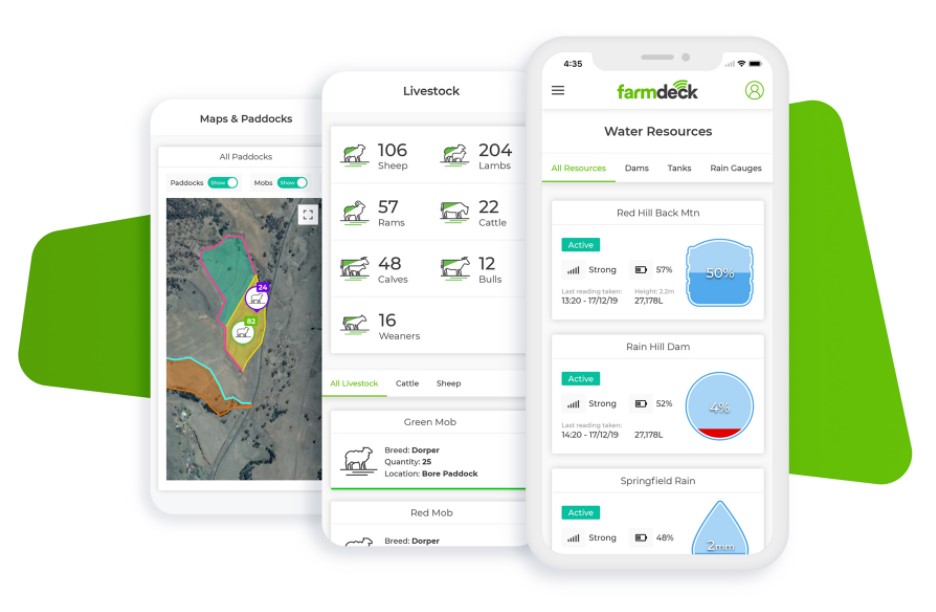 Farmdeck's IoT solutions keeping you on track
Farmdeck is always coming up with solutions to make farm management easier and simpler.
With our range of IoT features available, such as our Chemicals Record, Paddock and Grazing Management and Water Level Monitoring, you'll be able to have better monitoring and oversight on the activities taking place on your farm and be able to take action quickly if something out of the ordinary takes place.
Watch this space for our biosecurity record-keeping feature where you can keep a digital logbook of the biosecurity measures recorded on you farm that can help you stay LPA-compliant. Reach out to us and let us help deploy a customisable IoT solution for your unique farm and specific requirements.