Proudly exhibiting in NSW
On the 30th of April, and over the 1st and 2nd of May, Farmdeck exhibited at Tocal Field Days. The three-day event, which takes place in NSW, Hunter Valley, brings together the best and latest products and services in farming techniques, including the latest innovations within the AgTech sector, and showcases the future of farming.
Aimed at connecting farmers and communities over the course of the event, we were given the opportunity to showcase our latest sensors and market-ready AgTech, which not only helps farmers manage their farms better, but also helps to eliminate tedious and time-consuming tasks on the farm. This is done predominately through automating manual labour, such as livestock counting, daily water runs, electric fence monitoring, vehicle tracking and more, including providing farming recommendations and video surveillance, and alerting features, allowing farmers to more efficiently.
Farmdeck's end-to-end IoT farm management solution includes sensors, network connectivity and our online platform working together to help farmers work smarter and more efficiently. This platform consolidates data collected from our sensors and delivers the information on a user-friendly application, tailored to the customer's farm, which is available online or downloadable through the Farmdeck App on any Android or IOS device.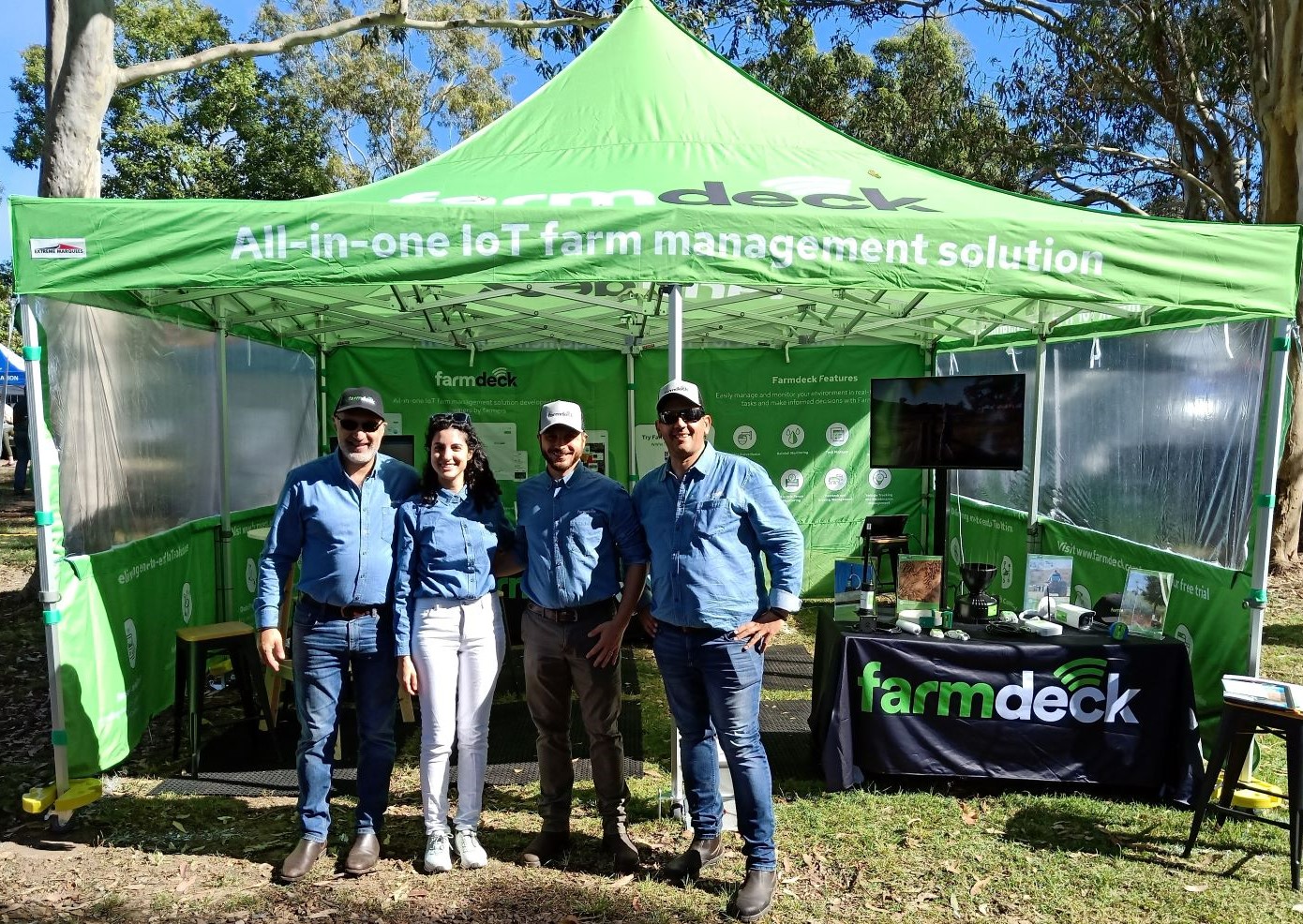 Upcoming exhibitions
We look forward to coming back to Tocal Field Days next year, and in the meantime you can catch the Farmdeck team at these upcoming exhibitions:
Sheep Connect Victoria, in Hamilton, Victoria (2-3 August)
Agquip Field Days 2021, in Gunnedah, NSW (17-19 August)